Whether you're practicing social distancing or in full-blown quarantine, the era of Covid-19 is a weird time for us all. Staying at home is a must. But if, like me, you'd rather be stomping around the great outdoors, you won't be looking forward to the coming weeks of captivity.
Yet just because you're indoors, doesn't mean you can't be proactive. In fact, there's plenty of ways to get adventure-ready while you're in lockdown. Here's seven ideas to get you started.
1. Hatch a plan
One day – hopefully in the not too distant future – normality will return. When you're released back into the world, what's going to be first on your adventure agenda? Now is the time to plan your next escapade. Scour the internet for ideas, pore over maps and get the travel guides out. That way, when the restrictions are lifted, you'll be hot to trot.
If you live in British Columbia and are looking for some inspiration, check out my 10 BC Adventures to Plan in 2020. Personally, I'm keen to hike the North Coast Trail soon, so research and route planning is keeping my occupied.
2. Fix up, look sharp
If you're anything like me, your outdoor gear will get a lot of use and not a lot of TLC. When you're busy having fun outside, it's all too easy for repairs and maintenance to get neglected. If you're now stuck at home, knuckle down and get fixing! Tune your bike, re-waterproof your jacket, clean your hiking boots, wax your skis or snowboard, sharpen your Leatherman, sew up holes in your clothing, repair those dings in your surfboard…I could go on.
By ticking these jobs off your to-do list, your outdoor gear will be as good as new, ready for action when the time comes.
3. Experiment with dehydrated meals
While you're at it, have you ever considered making your own dehydrated camping meals? The shop-bought ones are convenient, but they're also expensive, (usually) full of salt, and are most certainly not zero-waste. Making your own is much healthier, both for you and the planet. You just need two things – a dehydrator and time. Luckily, most of us have a lot of time on our hands at the moment. So, if you can source a dehydrator, you're good to go.
To get started, check out my guide to making your own DIY Dehydrated Camping Meals. By prepping in advance, you can stock your cupboards full of goodies, ready to grab when you do eventually head out into the wilds.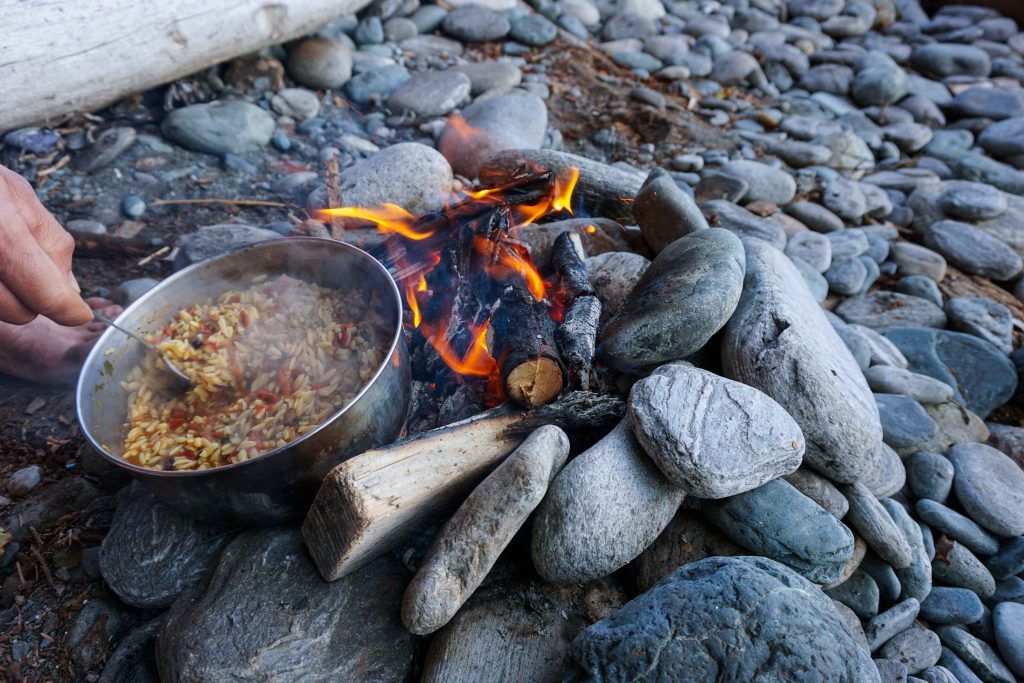 4. Hone your skills
Spending time in the great outdoors is one long learning curve. It doesn't matter what discipline you enjoy most, there's always room for improvement. Are you an avid hiker or a happy camper? Brush up on the Leave No Trace principles. Are you a wannabe sailor? Practise your knots. Are you a mountain biker? Fine-tune your technique by watching some YouTube videos. Are you a backcountry skier or split-boarder? Reread your Avalanche Skills Training Handbook. Even better, Altus is currently offering an online Avalanche Safety Training Module. Whatever your vibe, there's a way to hone your skills from the comfort of your sofa.
If your brain is in need of further stimulation, why not learn a new language? For the moment, any kind of non-essential travel is a no-go, particularly international travel. But perhaps you'll be heading to foreign climes in the future. There are lots of free online learning resources out there, with Duolingo being a particular favourite.
5. Be inspired
If you can't be out on adventures, then reading about them it is the next best thing. Fuel your imagination with some good ol' stories from the outdoors community. I have a pile of books and magazines itching to be read, all full of entertaining tales, handy tips and need-to-know titbits. I'm currently reading Deep Power & Steep Rock by Chic Scott, which tells the life story of mountain guide and father of heli-skiing, Hans Gmoser. I'll also be working my way through the past few issues of Coast Mountain Culture magazine, which have been sitting untouched on my coffee table for too long.
If reading isn't really your thing, there's plenty of podcasts to inspire you. As a starter for ten, try the Firn Line. It delves into the lives of mountain climbers, beautifully weaving together interviews, narration and music.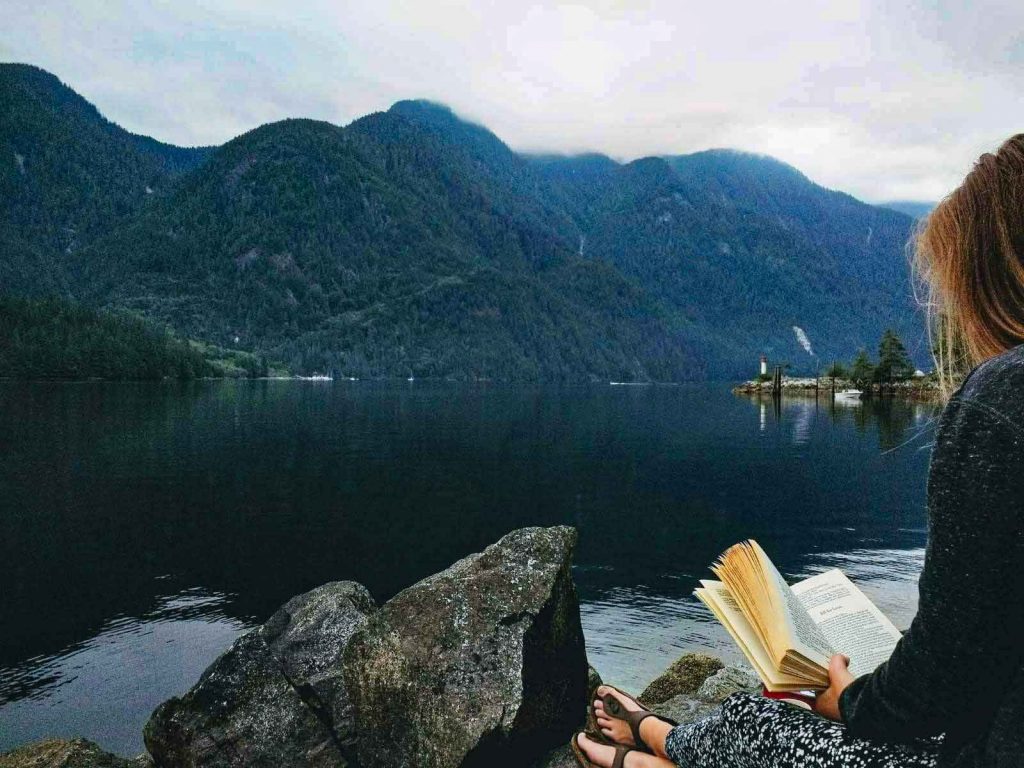 6. Keep exercising
You may feel like a bear in hibernation right now, but it's important to keep exercising. It's good for your mental and physical health. It also ensures you don't lose too much fitness, standing you in good stead for when you return to your pre Covid-19 activities. There's plenty of exercises you can do at home without any equipment. Think squats, lunges, press ups, star jumps, burpees, sit ups, glute bridges, calf raises and planks. Or, get creative! Use a jerry can of water as a dumbbell or wear a loaded rucksack for weighted squats.
Now is also the perfect opportunity to start (or resurrect) your yoga practice. If you need some guidance, then YouTube and IGTV are your friends. You'd be amazed by how many aches and pains can be cured by stretching regularly.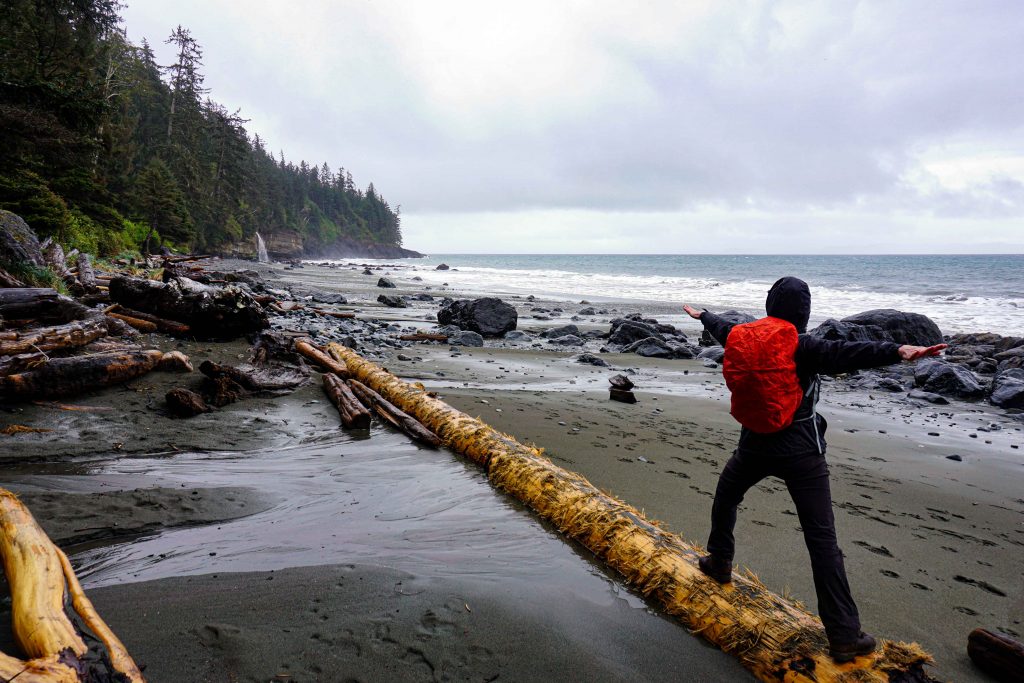 7. Get outdoors – but be safe
As it stands, you're still allowed to exercise outside, so long as you don't have any symptoms or a history of possible exposure to coronavirus in the past 14 days.
However, this comes with some caveats. Firstly, be conservative with your choices. If you injure yourself, you'll be an added burden to the healthcare service. Secondly, avoid crowded places and remain at least two metres away from others at all times.
Despite these measures, you may be lucky enough to have access to some quiet trails where you can walk, run or ride a bike. Being outside, surrounded by nature, is the perfect tonic for the stresses and strains of this strange world. I wanted to up my trail running this year, and that ambition holds true. I won't be participating in the trail running events I had planned, but I'll still be increasing my mileage in the hope of reaching my goals.
Want to join me? Take a look at my guide to Trail Running for Beginners.
When this is over, we'll be back to adventuring like it's 2019. In the meantime, stay safe.