With the new year looming, it's time to start planning what the next 12 months have in store. If you're looking for inspiration, here's 10 adventures to put on your to-do list.
1. Take a guided tour of the backcountry
Are you eyeing up fresh lines and untracked snow? Consider taking a guided tour of the backcountry. This is the best (and safest) way to get to know a new area. Companies such as Altus Mountains Guides offer backcountry tours of Whistler and Pemberton. If you're new to backcountry skiing or split-boarding, sign up to an introductory course. Or, take the plunge and book your AST 1+ course.
2. Hunker down in Elfin Lakes shelter
Elfin Lakes shelter is located in Garibaldi Provincial Park near Squamish, BC. The hut is open year-round, but really comes into its own during the winter months. Snowshoe or ski tour/split board up to the hut before hunkering down in front of the fire with a hot toddy. From here, you can strike out further into the park, before returning back to base each day. This is a popular destination, so book in advance through Discover Camping.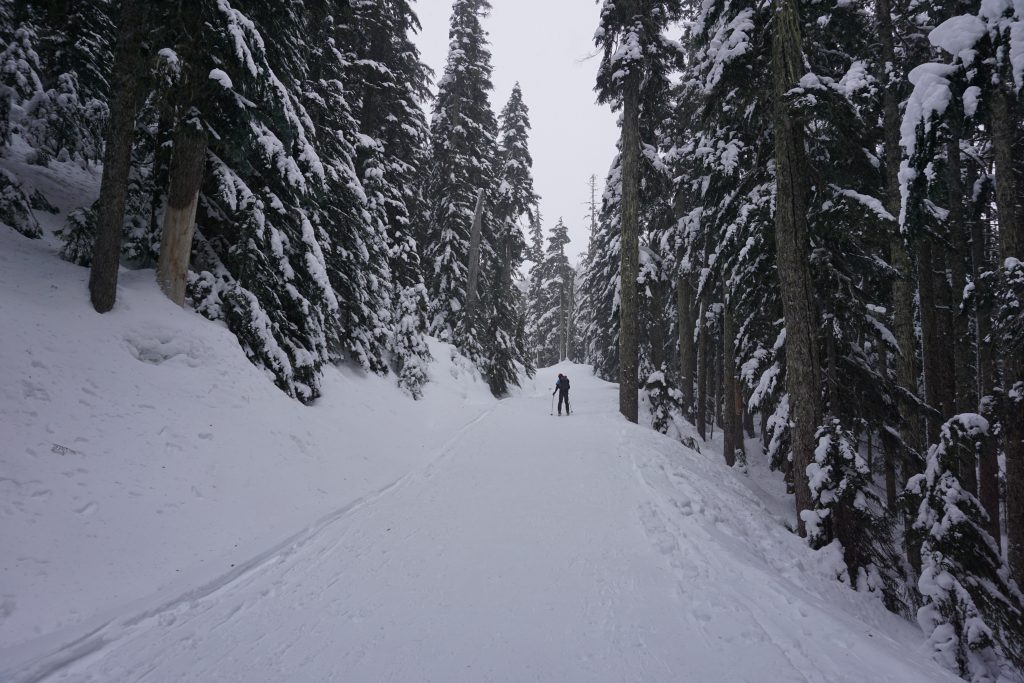 3. Enter a trail running race
Want to move faster and lighter in the mountains? Trail running might just be for you. Set yourself a goal by entering a trail running race. There's something for everyone, from the 12km Cap Crusher in West Vancouver, to the Fat Dog 120 mile race through Skagit Valley and E. C. Manning Provincial Park. For a happy medium, there's the 21km Loop the Lakes Trail in Squamish.
Want to know more about trail running? Take a look at my Beginner's Guide to Trail Running.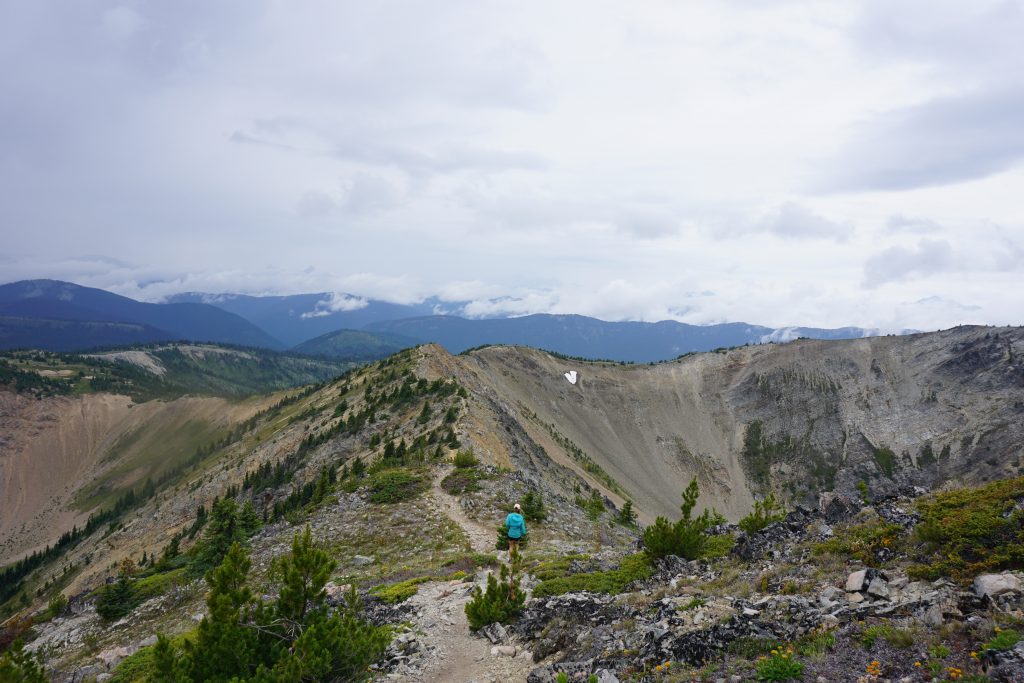 4. Mountain bike on Vancouver's North Shore
Considered the home of freeride mountain biking, Vancouver's North Shore mountains are a pilgrimage for riders across the world. The terrain is famously challenging, and you can expect steep, technical descents full of roots, rock rolls and wood features. Beginners can find their flow on trails such as Bobsled and Roadside Attraction (Mount Fromme), Empress Bypass (Mount Seymour), and Richard Juryn (Lower Seymour Conversation Reserve).
5. Complete a thru-hike
Discover how far your two feet can take you by completing a multi-day thru-hike. There are plenty to choose from, including the West Coast Trail and Juan de Fuca trail on Vancouver Island, the Howe Sound Crest Trail near Vancouver, and the Sunshine Coast Trail (on, er, the Sunshine Coast). Nothing beats several days immersed in nature. If you're thinking about hiking the Juan de Fuca trail, here's what you need to know.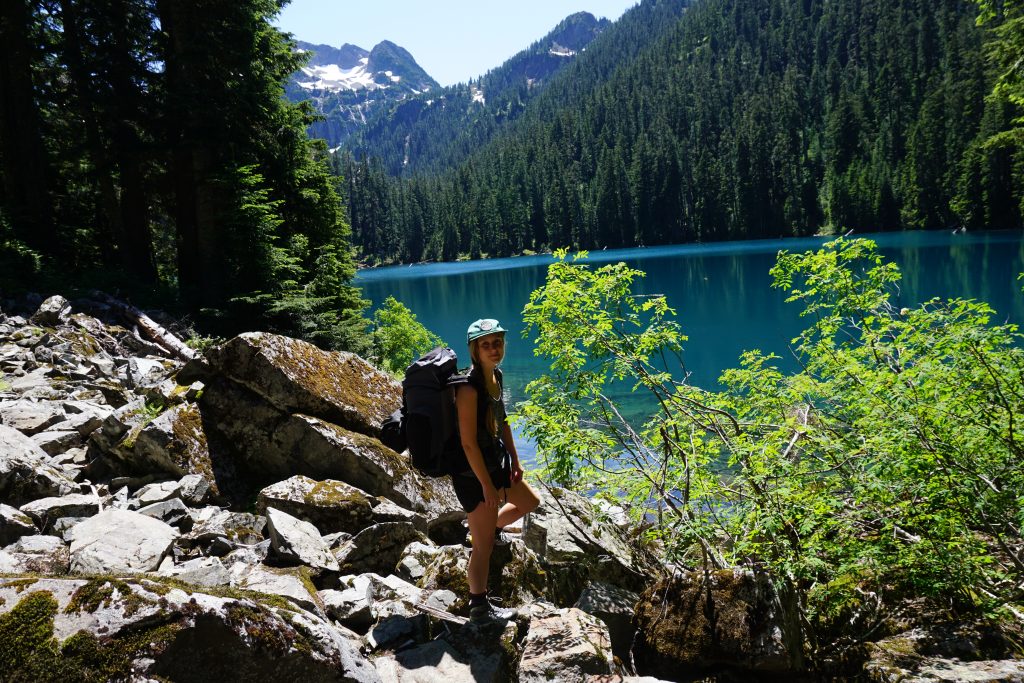 6. Kayak the Sechelt Inlet
Load a kayak with supplies and paddle up the Sechelt Inlet on BC's Sunshine Coast. You can spend days or even weeks zig-zagging up the coastline, staying at the numerous campsites along the way. From Porpoise Bay Provincial Park, head north and select your route. Campsite options include Piper Point, Oyster Beach, 9 Mile Point, Half Way Beach, Kunichen Point and Tzoonie Narrows. Kayaks can be rented from Pedals and Paddles.
Related: Kayaking the Sechelt Inlet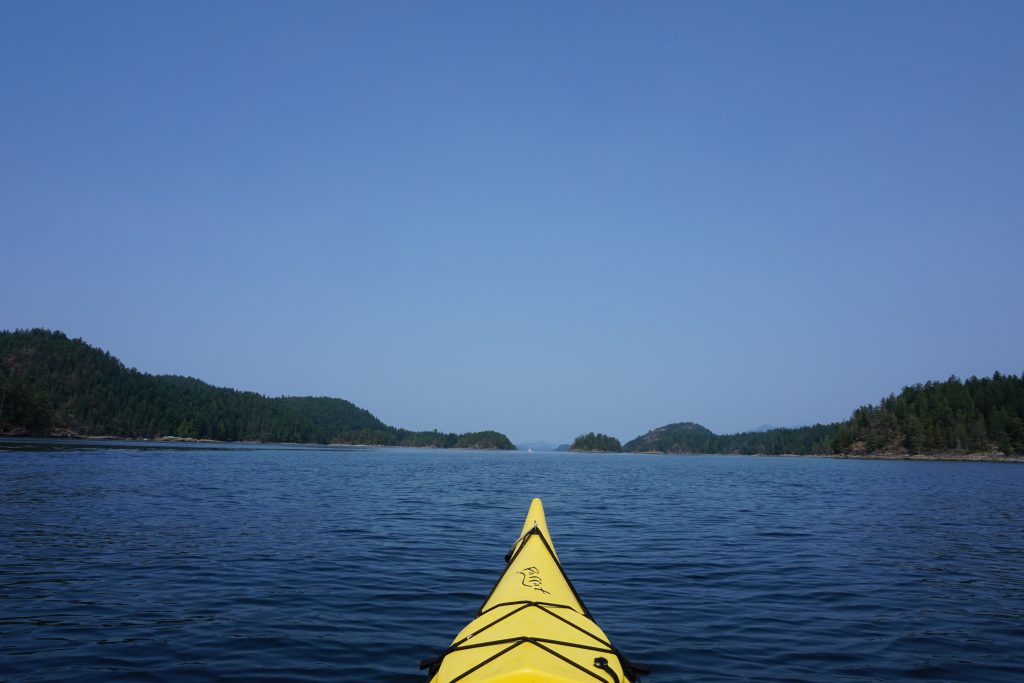 7. Hike to St Mark's Summit for sunset
Watching the sun set over the Howe Sound is pastime in itself. St Mark's Summit in Cypress Provincial Park makes a particularly fine viewing platform. Time your hike so that you reach the summit just as the sun is going down. Take extra layers to protect you from the cooler temperatures and the rabid mosquitoes. You'll also need a head torch so you can safely make the return journey in the dark.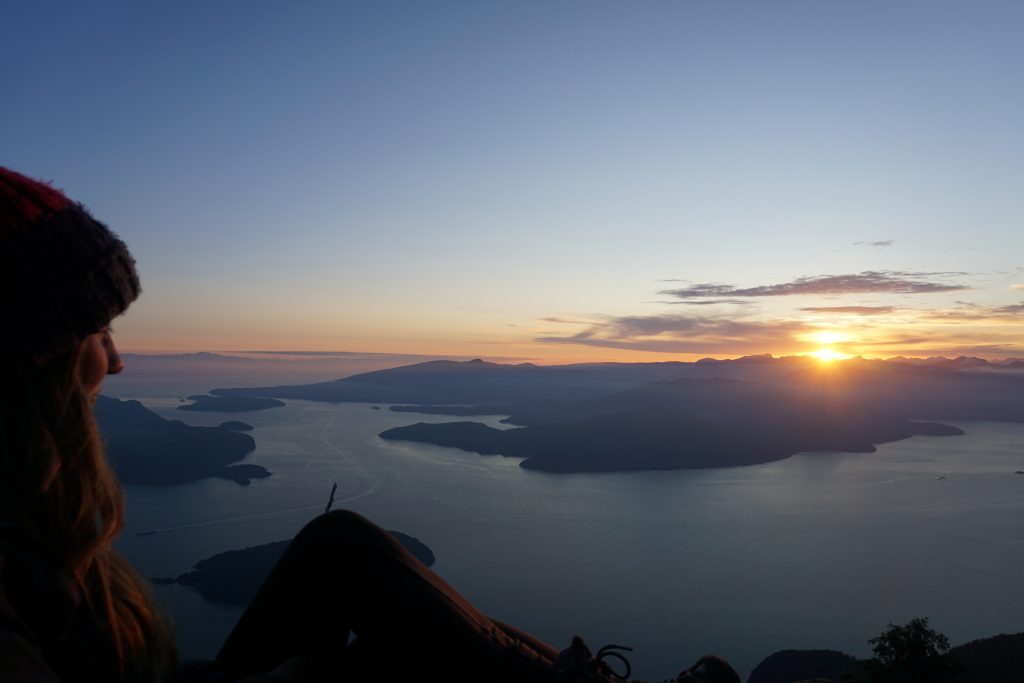 8. Cycle around the Gulf Islands
The Gulf Islands are an excellent destination to explore on two wheels – despite the hills! Pack up some panniers, jump on a ferry from Tsawwassen and island-hop between Galiano, Pender, Saturna, Salt Spring and Mayne. Each island has at least one campsite if you prefer to sleep under canvas. If you're short on time, spend a weekend touring around just one island. Salt Spring is the most populated, while Saturna has a cosy village-vibe.
Read about my time bike touring on Galiano Island and Saturna Island.
9. Go surfing in Tofino
Wait for the summer crowds to disperse before planning a surf trip to Tofino. The swell is consistent and the line-ups are less busy. Just remember a winter wetsuit – the water is always cold. In fact, it's not just the surf. Here's 5 Reasons Why You Should Visit Tofino.
10. Bikepack the Oregon Timber Trail
It's not in BC, but if you're keen to head south of the border, check out the Oregon Timber Trail. At over 660 miles long, it's described as 'North America's premiere long-distance mountain bike route'. As a relatively recent innovation, some sections of the trail are still being developed. This adds to the challenge, so riders should have the necessary experience before embarking on the epic journey.