Comfortable, compact and created with women in mind, the Osprey Sirrus 50 backpack is a firm favourite that accompanies me year-round on day hikes and backcountry camping excursions.
Product description
Osprey says: "Now featuring adjustable torso lengths, improved women's specific fit and comfort with updated aesthetics, the Sirrus® 50 is the go-to choice for everything from big day hikes to overnight jaunts in the backcountry."
The review – Osprey Sirrus 50 Backpack
Finally, a 50 litre backpack that actually fits women of different shapes and sizes. At least, that's how I felt when searching for a new pack. Having scoured the stores with little success (everything was too big or just didn't sit right) I had my a-ha moment with the Osprey Sirrus 50 backpack. This is thanks to the back panel which can be adjusted to your torso length. Combine this with the multitude of adjustable straps and the pack can, it seems, be customised to fit just about anyone. The hip straps have an 'ErgoPull' design which makes them easy to cinch in, and have enough leeway to fit both petite and plus size waistlines.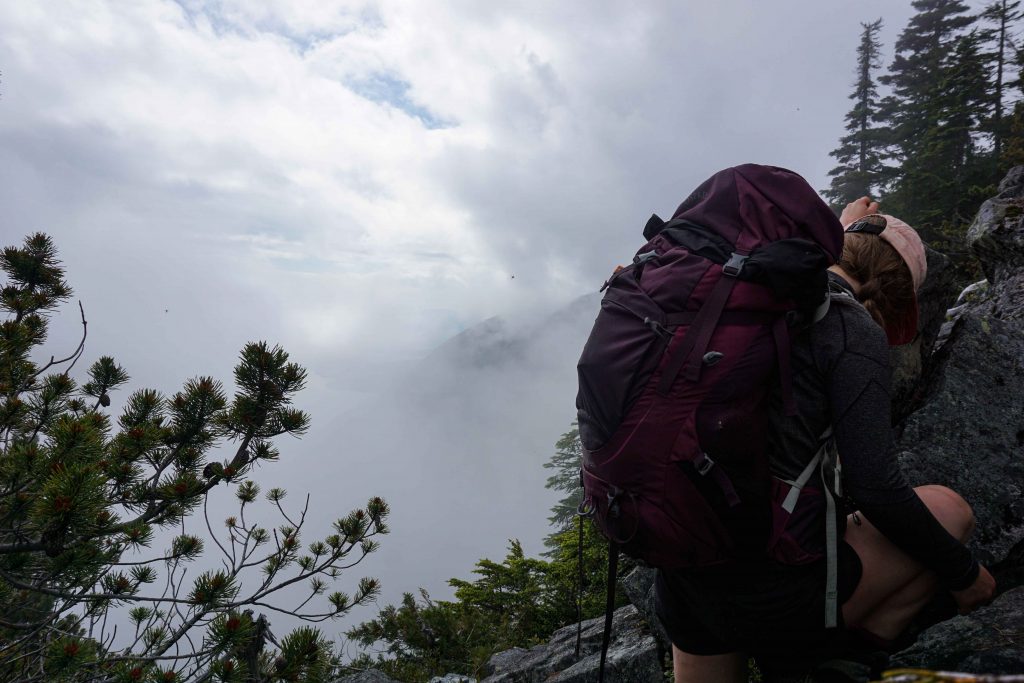 Once you're on the trails, the pack is incredibly comfortable. There's padding in all the right places, with the seamless hip belt doing wonders to eliminate the discomfort that usually comes with a heavy pack. The whole thing sits slightly removed from your body due to a tensioned back panel. This promotes breathability and improves balance, as your pack isn't swinging around and dragging you from side to side. Oh, and being made of denier nylon means it is incredibly light.
As for the design features, there's everything you'd hope for, plus some. There's an integrated rain cover neatly stashed away in its own dedicated compartment. The pack has hydration bladder compatibility, along with an integrated whistle, hip pockets for snacks, and a clip to secure your keys. There are countless compartments, zippered pockets, loops and attachments – in fact, I'm still discovering some! Just the other day I realised there was a sneaky side zip, allowing you to access the main compartment without having to open the bag right up.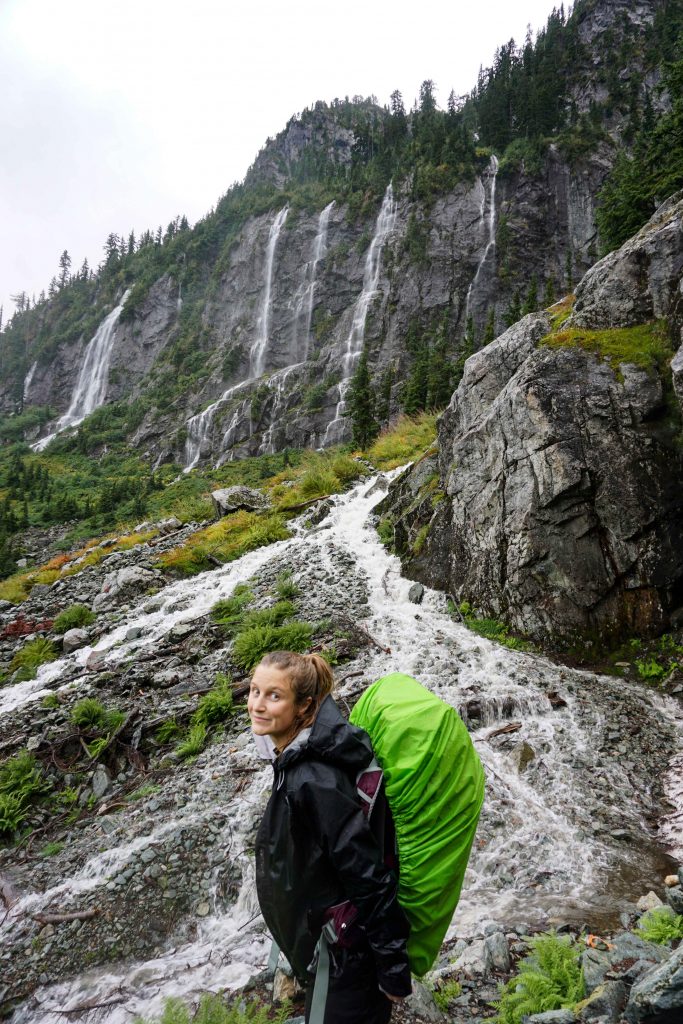 What also impresses me about this pack is how versatile it is. Sometimes I will take it on a longer day hike, or a winter hike, when I need more clothes. Then I cinch down the straps and it becomes a relatively compact day pack. Other times I loosen the straps to their maximum capacity and suddenly, it's transformed into vessel capable of multi-day backcountry excursions. In fact, this pack accompanied me on a four day hike along the Juan de Fuca trail.
Having said that, I was travelling extremely light. That is perhaps the limitation of this pack – it doesn't always hold quite as much as I would like. Take the sleeping bag compartment at the bottom, for example. This is a nice idea, but you'd need an ultra-light sleeping bag in a compression sack to get it in there. The Osprey website also says the Womens XS/S is actually 47 litres, meaning you lose three litres. This doesn't sound like much, but is the equivalent of a few extra layers or a hydration bladder.
The only other downside is that I could only get my hands on a 'ruska purple' pack, which I don't exactly dig.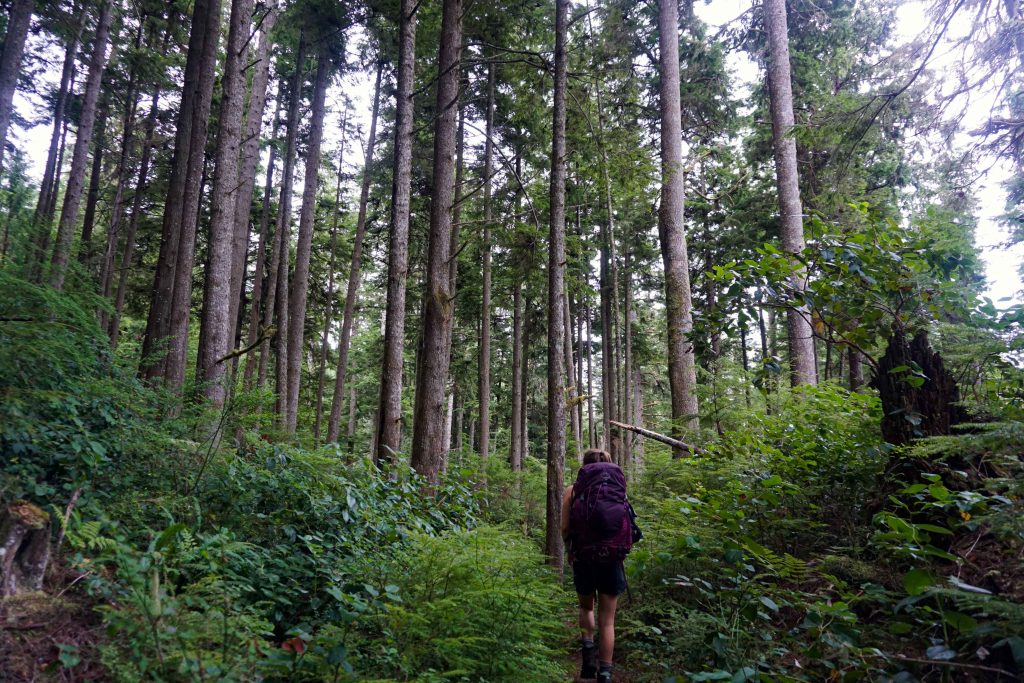 The verdict
An excellent backpack ideal for day hikes and lightweight overnight trips. It gets top marks for comfort, adjustability, ventilation and stability. However, if you have bulkier gear or a larger load, you'll probably need something with a greater volume.