You don't have to travel far from Vancouver to get your fix of the great outdoors. It's so easy, in fact, that you can have some pretty incredible micro-adventures in the space of a weekend – no vacation required.
So pack your bags on a Friday afternoon and head out into the wilds with these 15 weekend getaways near Vancouver. You'll be home for dinner on Sunday.
1. Kayak the Indian Arm
Launch a kayak from Deep Cove and paddle the length of the Indian Arm, an 18km-long fjord. At the end you'll find a gorgeous waterfall called Granite Falls, as well as a couple of rustic campsites that are free of charge. Sea-faring vessels can be rented from Deep Cove Kayak Centre.
Related: Overnight Kayak Trip Up the Indian Arm.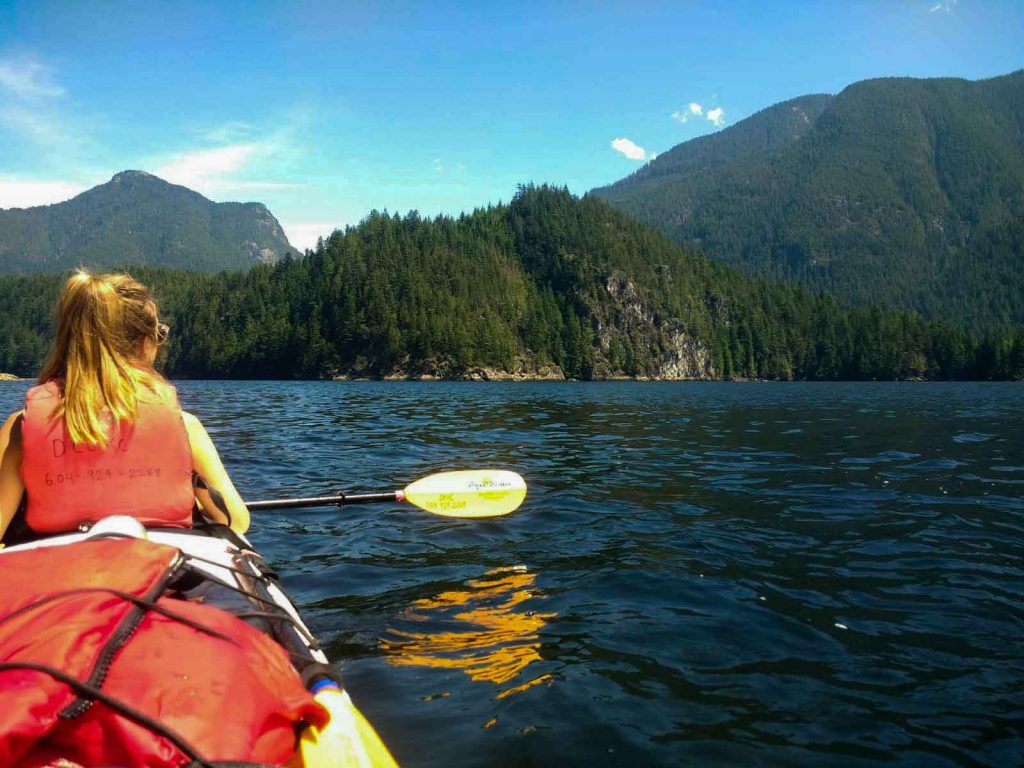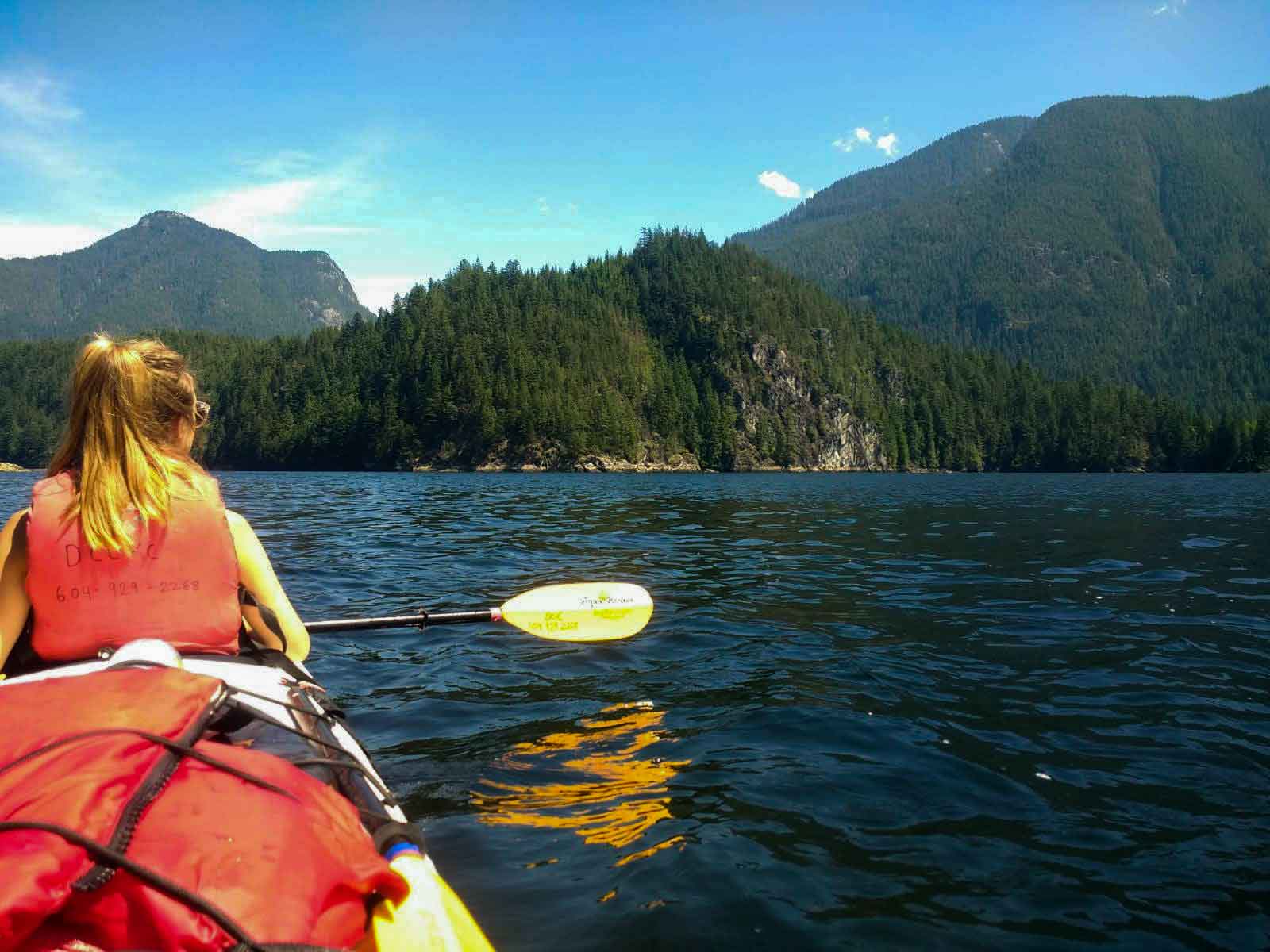 2. Go backcountry camping in Seymour Provincial Park
With the North Shore Mountain on Vancouver's doorstep, those wanting to sleep under the stars have plenty of options. Seymour Provincial Park is a good place to start, with backcountry camping allowed north of Brockton Point. During the winter months, snowshoe or ski tour to the First Pump and set up camp. The snow usually melts come late July, allowing for overnight trips to Elsay Lake.
3. Hike the Howe Sound Crest Trail
The Howe Sound Crest Trail is a 29km thru-hike from Cypress Bowl to Porteau Road (or vice versa). It's a physical challenge and involves scaling up and down various peaks, including St Mark's Summit, Mount Unnecessary and The Lions. The reward? Stunning scenery and some of the best views around.
Related: Hiking the Howe Sound Crest Trail.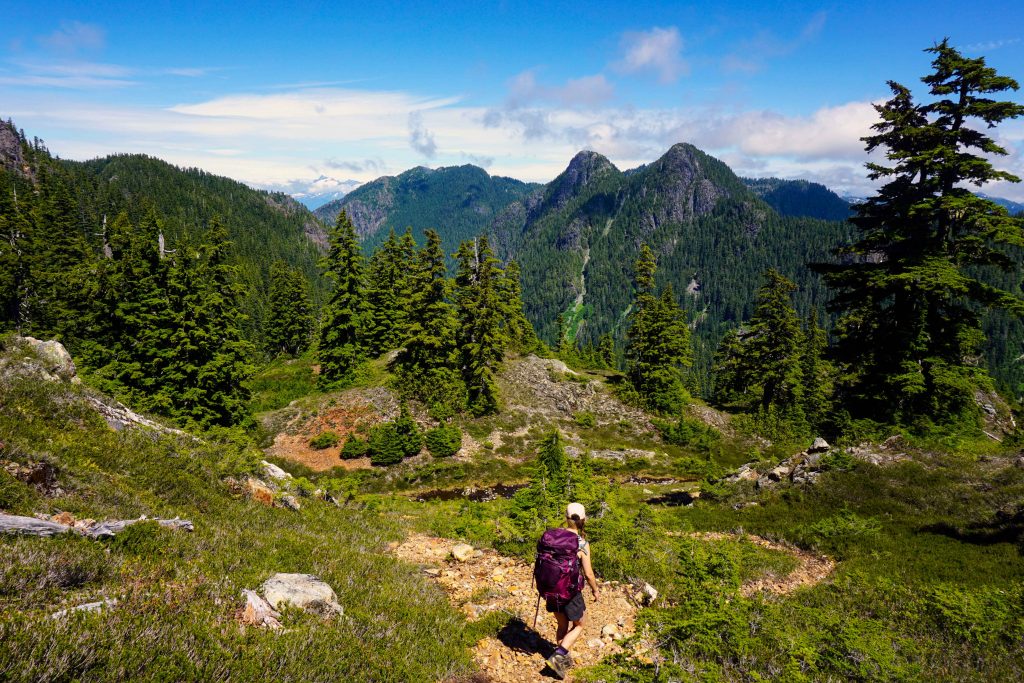 4. Go hut hopping in Tetrahedron Provincial Park
Get a ferry to Langdale and head over to Tetrahedron Provincial Park on the Sunshine Coast. Leave civilisation behind by hiking, snowshoeing or ski touring between four backcountry cabins. Mount Steele is the preferred destination for most, but you could devise a route to visit all four, should you want to.
Related: Hiking in Tetrahedron Provincial Park.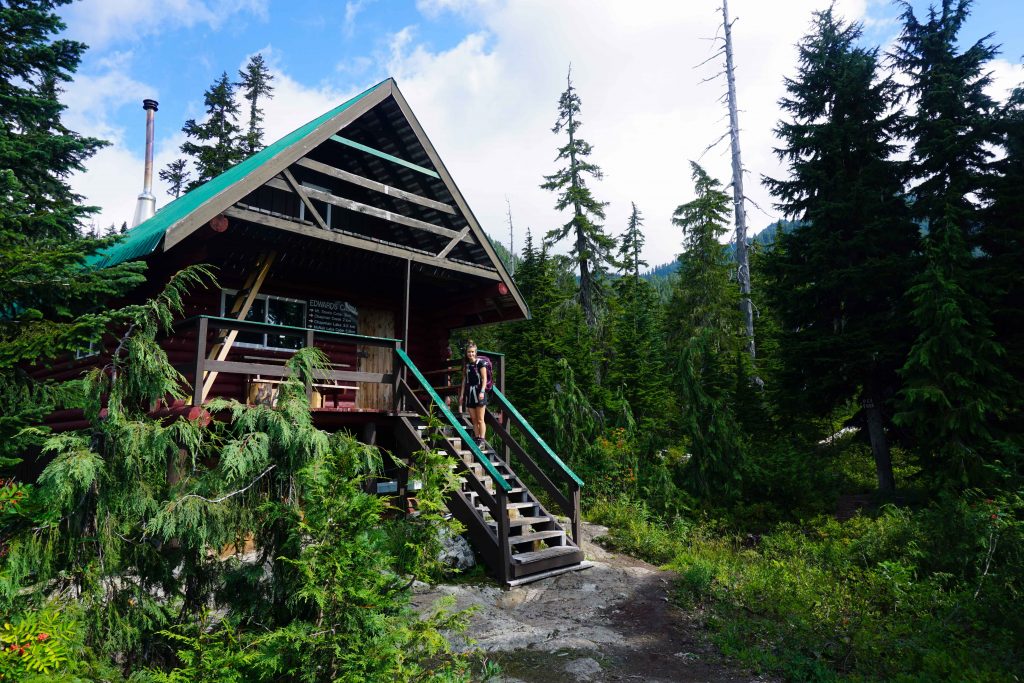 5. Kayak the Sechelt Inlet
Staying with the Sunshine Coast, did you know there are nine marine access camping sites along the Sechelt Inlet – all of which are completely free to use? Rent a kayak from Pedals and Paddles, load up with supplies and zig-zag your way along the coast. Your itinerary can be dictated by the number of nights you have and the amount of energy you want to expend.
Related: Kayaking the Sechelt Inlet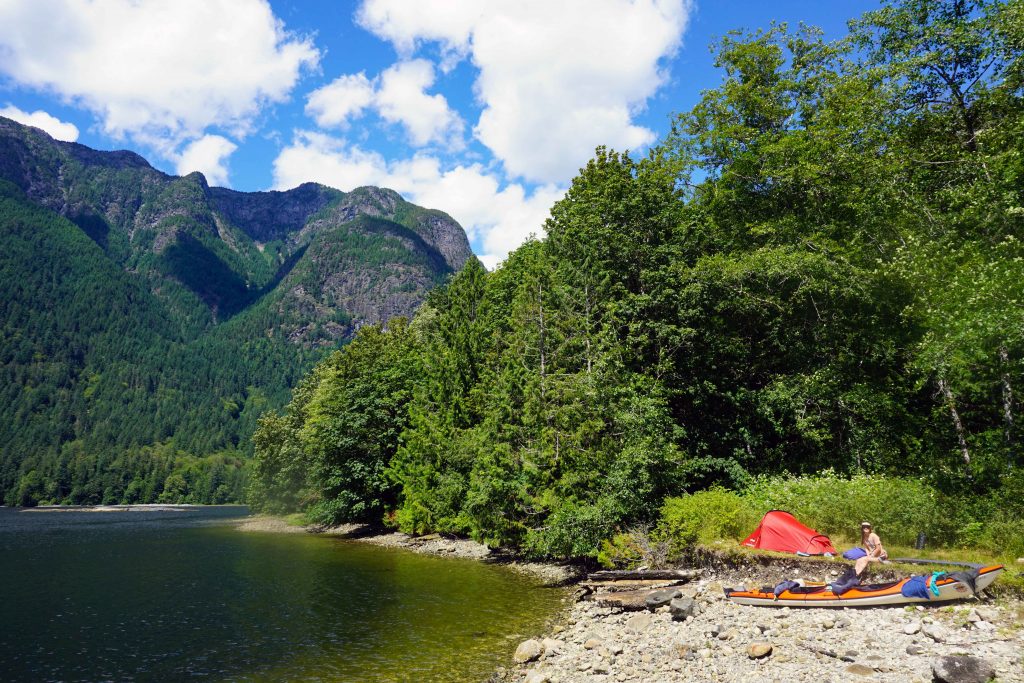 6. Bikepack to Galiano Island
Galiano Island is a bikepacking hotspot amongst Vancouverites, and with good reason. It's just a short ferry journey from Tsawwassen, and the quiet roads and modest hills are ideal for touring on two wheels. Pitch a tent at Montague Harbour Marine Provincial Park or Dionisio Point Provincial Park. Then kick back and enjoy island life.
Related: Bike Touring Galiano Island.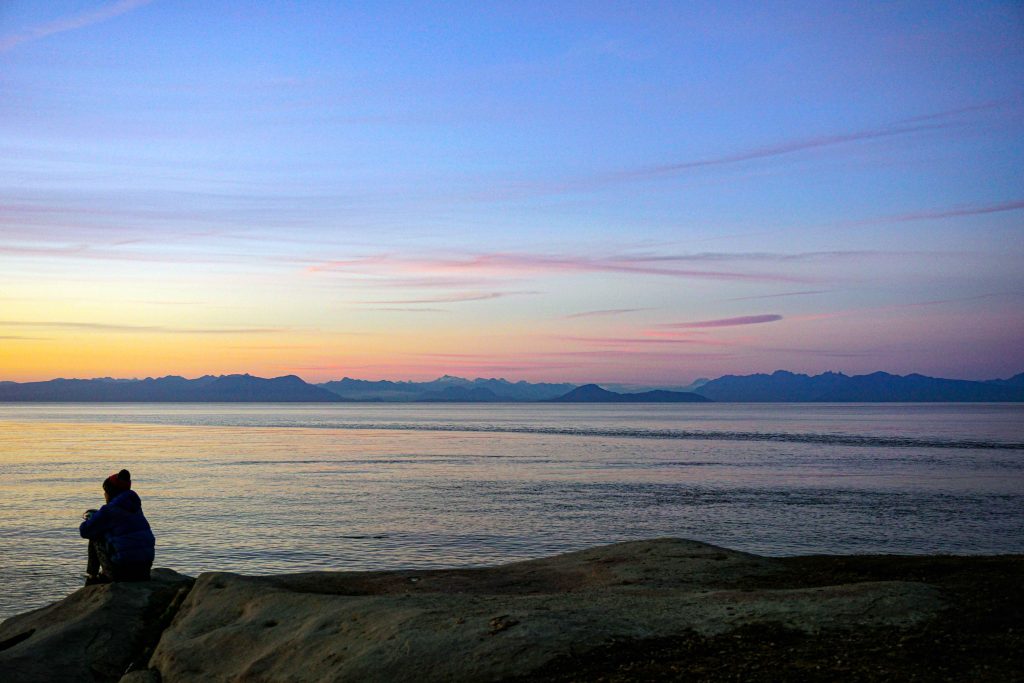 7. Go camping in the Sea to Sky corridor
Highway 99 is famous for being one of the most scenic drives in Canada. It's also billed as the gateway to adventure. Squamish, Whistler and Pemberton offer ample opportunities for hiking, climbing, mountain biking, fishing, horse riding, kite-surfing and skiing. Choose an activity (or two) and combine it with a spot of car camping. Front country sites include:
Porteau Cove Provincial Park (Porteau Cove)
Mamquam River Campground (Squamish)
Cat Lake Recreation Site (Squamish)
Cal-Cheak Recreation Site (Whistler)
Nairn Falls Provincial Park (Pemberton)
Owl Creek Recreation Site (Pemberton)
Twin One Creek, Lizzie Bay and Driftwood Bay (on the shores of Lillooet Lake near Pemberton)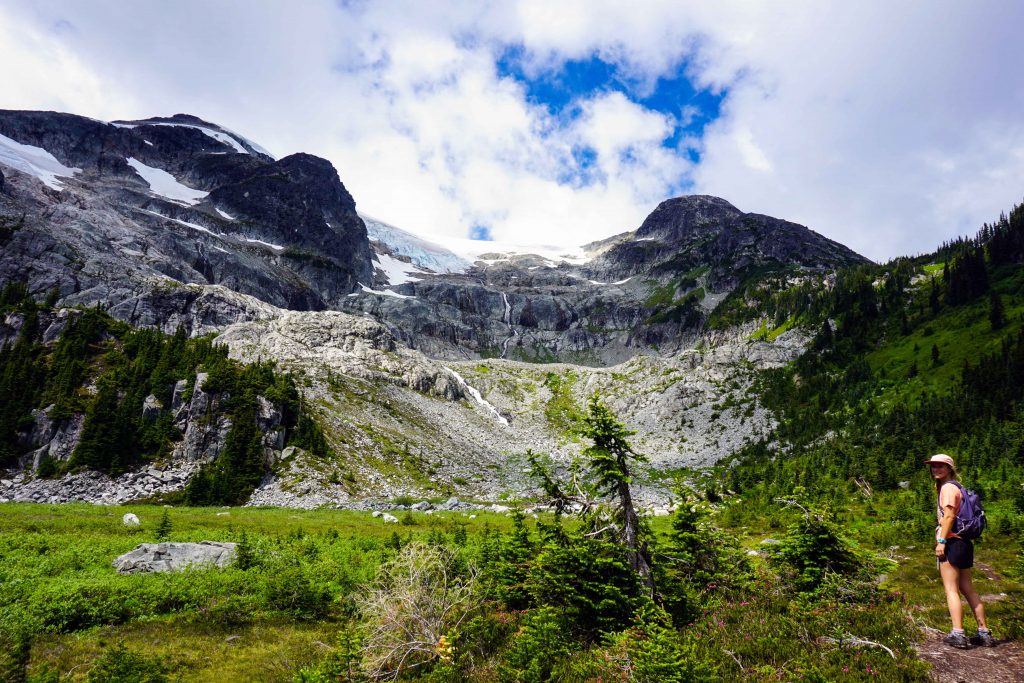 8. Get a cabin on Bowen Island
Gallivanting around the great outdoors can be exhausting. For some downtime, rent a cosy cabin and enjoy the old-world charm of Bowen Island. Stretch the legs by taking a stroll around Killarney Lake. For views, hike to Dorman Point or the summit of Mount Gardner, which is snow-free for most of the year. On a clear day, the sunsets from Cape Roger Curtis lighthouse are a real treat.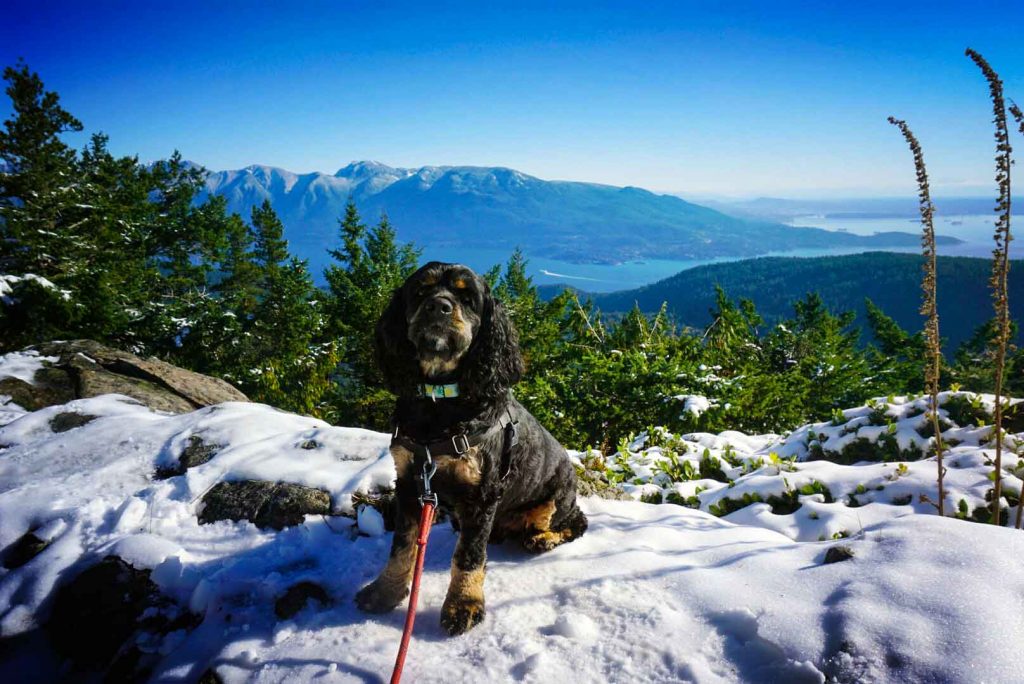 9. Cycle and hike to Paton Peak
Paton Peak is located in the shadow of Coliseum Mountain and has beautiful views across the Seymour Lake Watershed. Come prepared to spend the night on the plateau, where you'll see the lights of downtown Vancouver twinkling beneath you. But here's the catch: you have to cycle nearly 10km along the Seymour Valley Trailway to the trailhead, making for a multi-disciplinary excursion into the backcountry.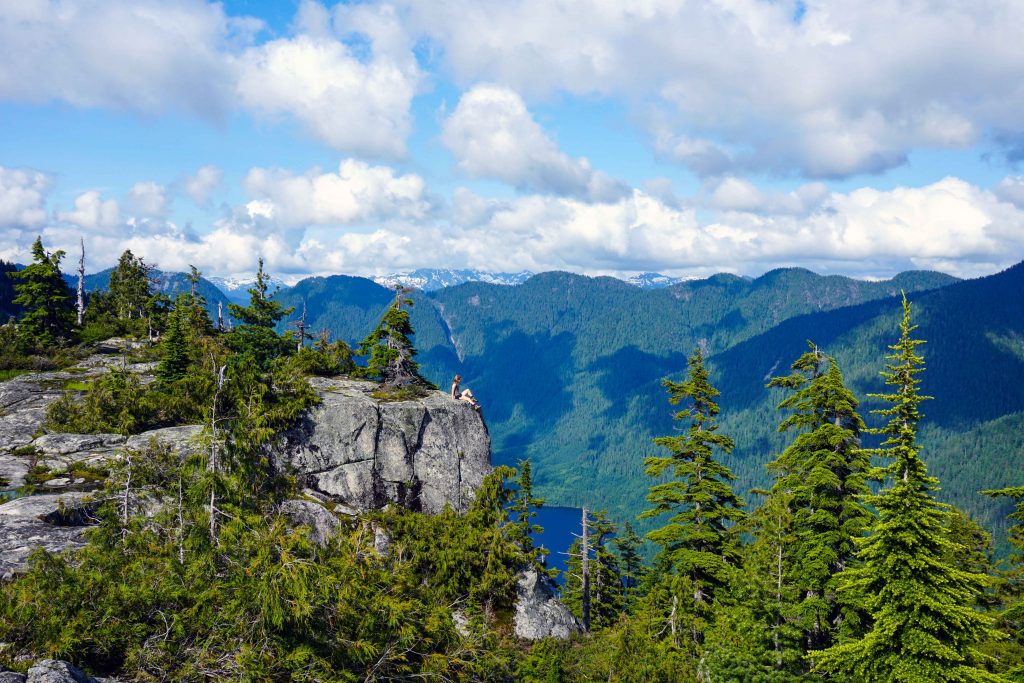 10. Hike to (and camp at) Garibaldi Lake
Garibaldi Lake is high on the tourist to-do list, so if you're in search of solitude, you probably won't find it here. Even so, this is one of those bucket list destinations that you might be keen to tick off. Be sure to make a reservation at Garibaldi Lake campground. If you have the energy, you can set up your tent before continuing on to Black Tusk or Panorama Ridge.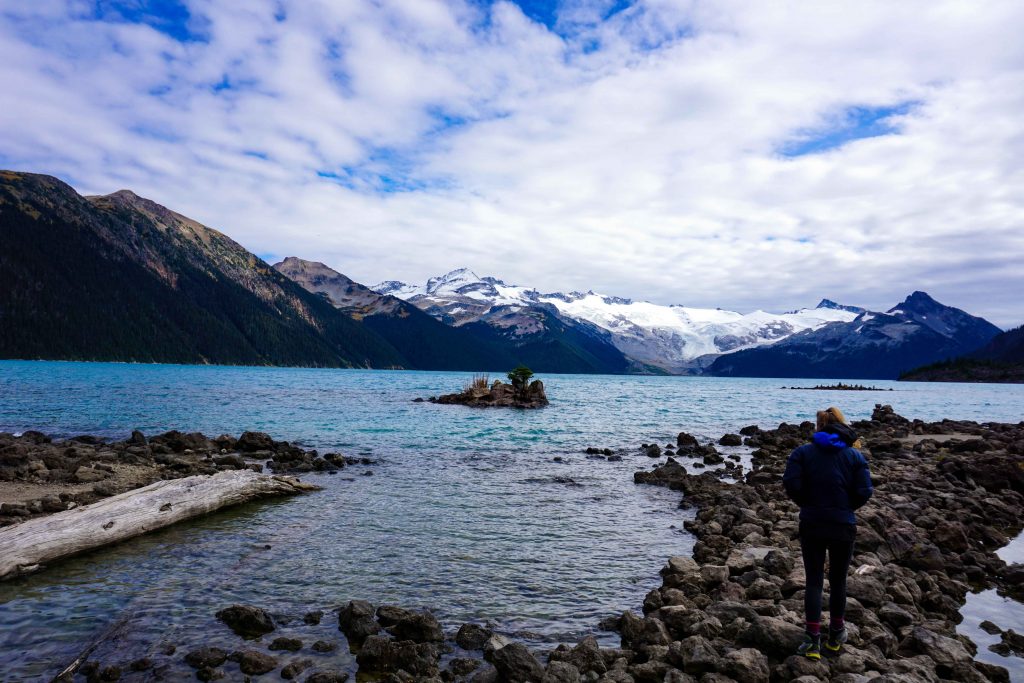 11. Explore Manning Provincial Park
Manning Provincial Park is an adventure playground, regardless of the season. In summer, frolic amongst the wildflowers and swim in the lakes. In autumn, hike to see the golden larches on Frosty Mountain. Come winter, choose between downhill skiing, cross-country skiing and snowshoeing. There are campsites dotted across the park, including front country, backcountry and winter campsites.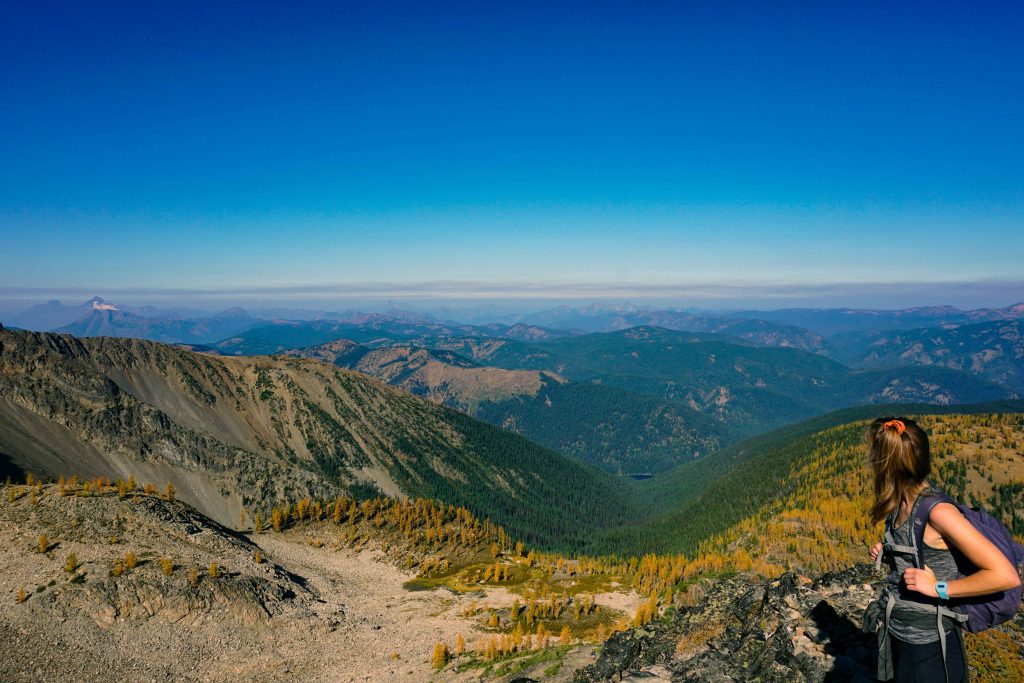 12. Go mountain biking on the Sunshine Coast
While there's no shortage of trails on the North Shore, a mountain biking trip to the Sunshine Coast makes for a fun weekend, especially if you want to visit Coast Gravity Park. The campground at Porpoise Bay Provincial Park is a good base. Located on the shores of the Sechelt Inlet, you can head straight to the beach after your ride for a refreshing dip.
If you have a bit more time…
Sometimes a weekend isn't quite long enough. The following suggestions are best if you have just one or two more days to spare.
13. Surf on Vancouver Island
Ah Tofino. Vancouver Island's prime surf destination is a long way to go for a weekend trip, but is ideal for a long weekend or short break. Catch some waves, breathe in the salty sea air and amble along the vast sandy beaches. Guaranteed to refresh the soul.
Related: Top 5 Reasons to Visit Tofino.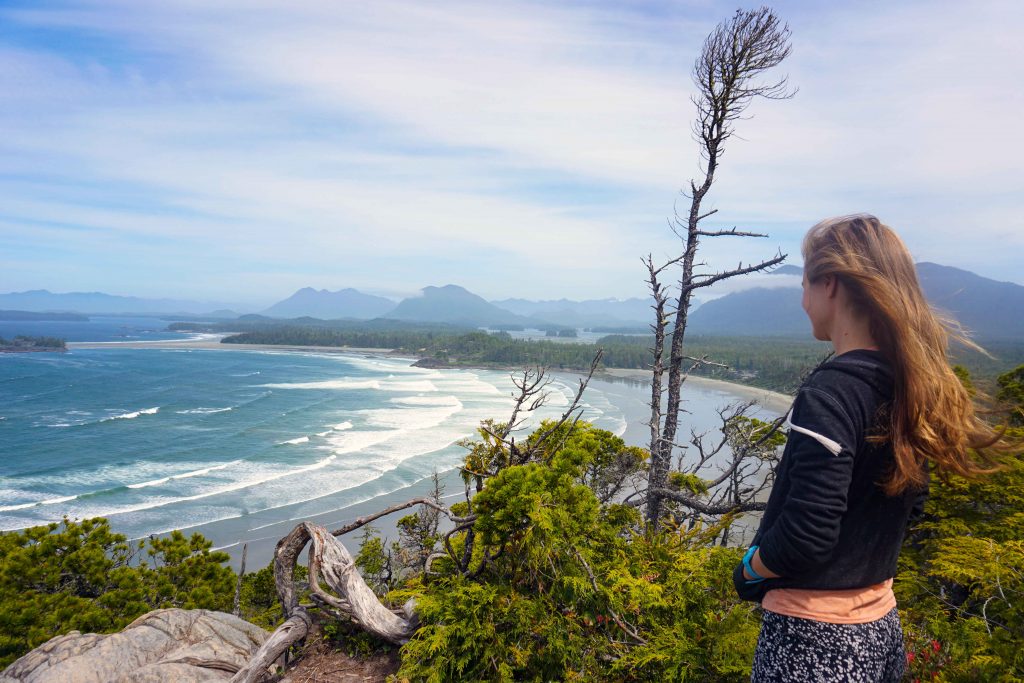 14. Go mountain biking in the Chilcotins
The South Chilcotin Ranges are a backcountry mountain biking mecca. Weave your way down dusty single track, through alpine meadows and along mountain passes. Get a helping hand with the ascent by booking a float plane with Tyax Adventures. They'll either drop you at Warner Lake or Spruce Lake. You can begin your pedal from there.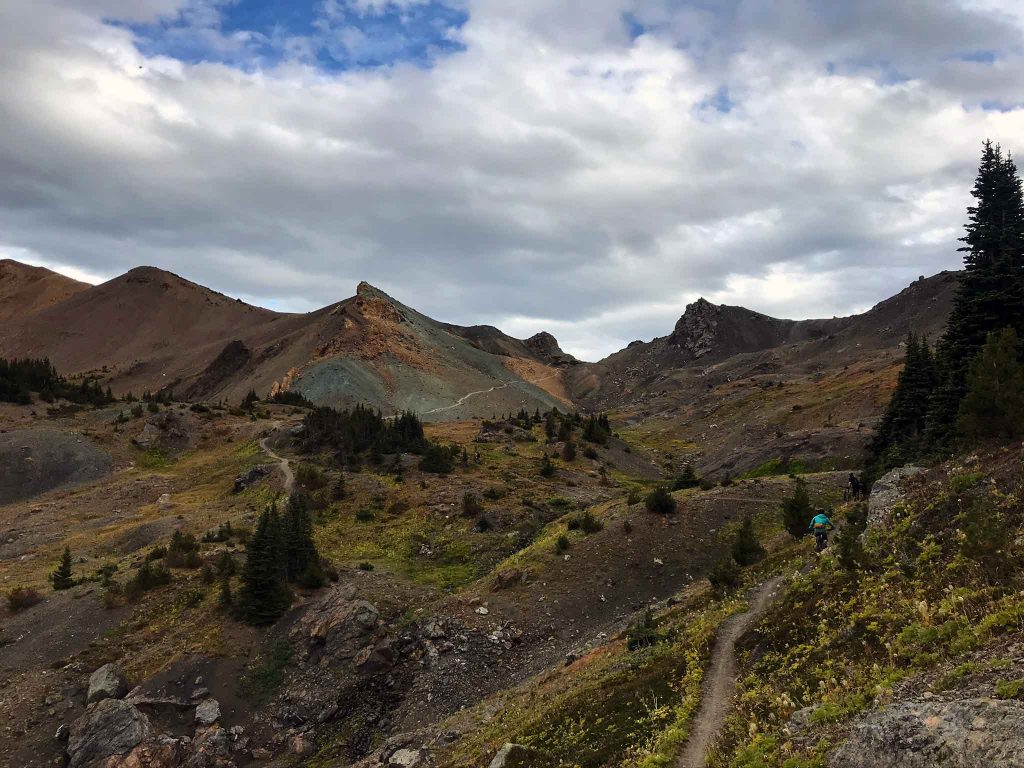 15. Hike a section of the Sunshine Coast Trail
The Sunshine Coast Trail is a 180km hut-to-hut hiking trail on the northern Sunshine Coast. The whole thing takes about eight days to complete. If you don't have that much time, pick a section and enjoy one or two nights on the trail. Inland Lake to Confederation Lake is good option, as is Saltery Bay to Fairview Hut.
In theory this could be done in a weekend. However, the journey to the northern Sunshine Coast is a fair distance from the mainland, so it might be a bit of a squeeze.
Related: My Brief Encounter with the Sunshine Coast Trail.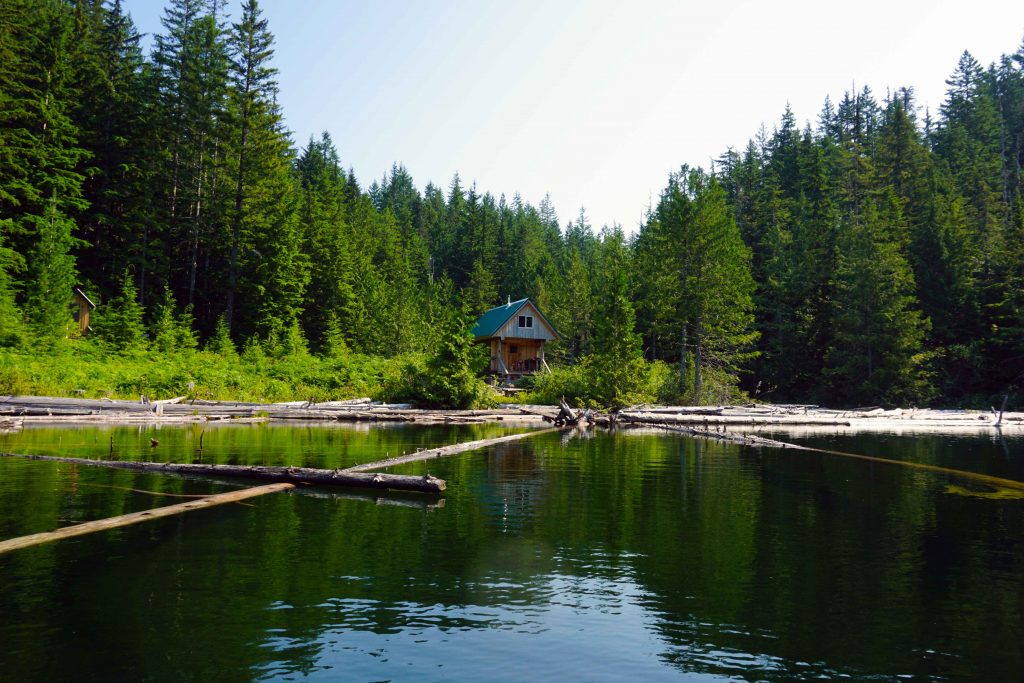 Did you like this post? Save it for later!