I've been putting the Merrell Terran Ani Lattice sandals to the test over the past couple of years. Here's how they fared.
Product description
Merrell says: "Pack light. Live big. Terran Ari Lattice has breathable materials and a bright color pop keep your feet feeling as cool and carefree as you look wearing them."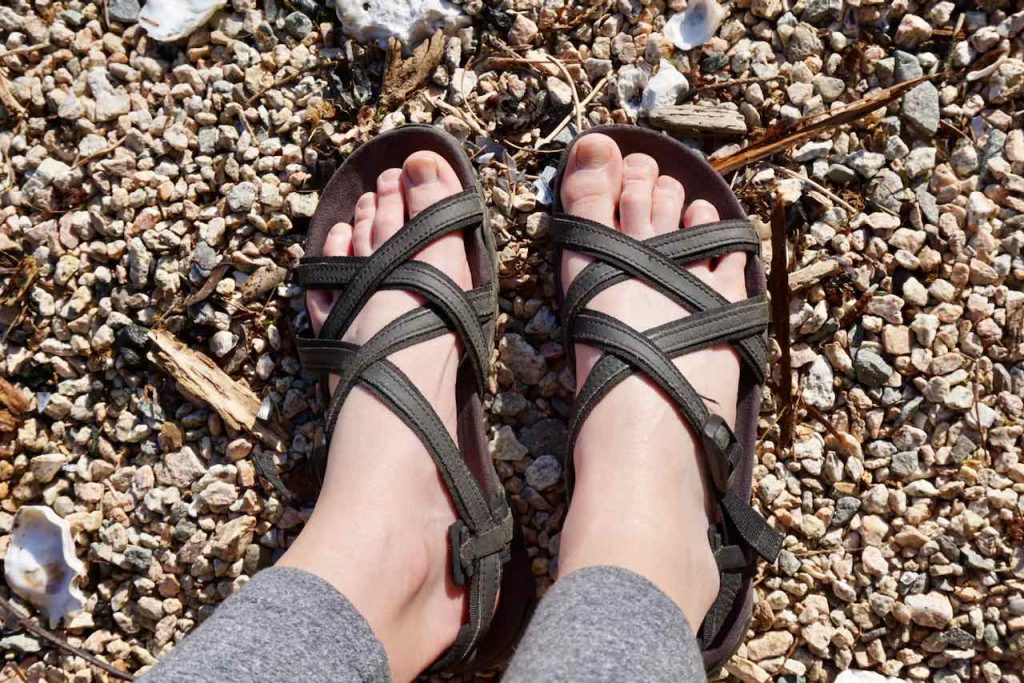 Merrell Terran Ani Lattice Sandals – the review
Straight out of the box, the Terran Ani Lattice sandals definitely have one thing going for them: they look good. Sandals can sometimes look like they've been prescribed by an orthotics clinic. Not so with these bad boys. While they probably won't please the purist fashionistas, they are way sleeker and more slimline than other products on the market.
Pop them on your feet and one word will spring to mind: comfy. These sandals have contoured footbeds, complete with arch support. Merrell has chosen to make them from EVA, a material with special cushioning properties. The soft and squishy effect is further enhanced by the PU coating (aka. memory foam), which see that your feet mould to the footbeds over time.
The soles are seriously grippy, so much so that I'll often wear them when walking in the forest (when I can't be bothered to put actual shoes on). Merrell puts this down to their M Select™ GRIP technology. The flexibility of the sandals is also spot on. They move with your feet, but they're not as bendy as flip flops, meaning I'll sometimes wear them while cycling.
Another plus point is that these sandals are lightweight, making them great for backcountry camping. In fact, that's the primary reason I bought them, as I really wanted a camp shoe. They fit the brief in that respect perfectly. The lattice design across the top of the foot doesn't rub, while the extra padding around the heel provides extra cushioning.
From a practical point of view, they're easy to use. There's just one clasp and it's quick to adjust, so there's no fiddling around when putting them on/taking them off. However, the clasp does have a tendency to wiggle loose. I'll cinch the strap tight, and soon enough it's slipped back. Not so much that they'll fall off my feet, but enough so that it's nuisance. The result is that I have to keep bending down to re-tighten them, which is a tad annoying.
The cinch issue is certainly the biggest drawback of these sandals. I do have one other qualm with the Terran Ani Lattice sandals, which is that they don't dry very quickly. I often use these sandals for water-based activities, like wading into the sea and kayaking. Once wet, they stay wet for ages. When backcountry camping, for example, I used to wear them while dunking in streams or lakes. Afterwards, I couldn't wear my usual socks and sandals combo because the footbeds were saturated. They would still be wet the following morning.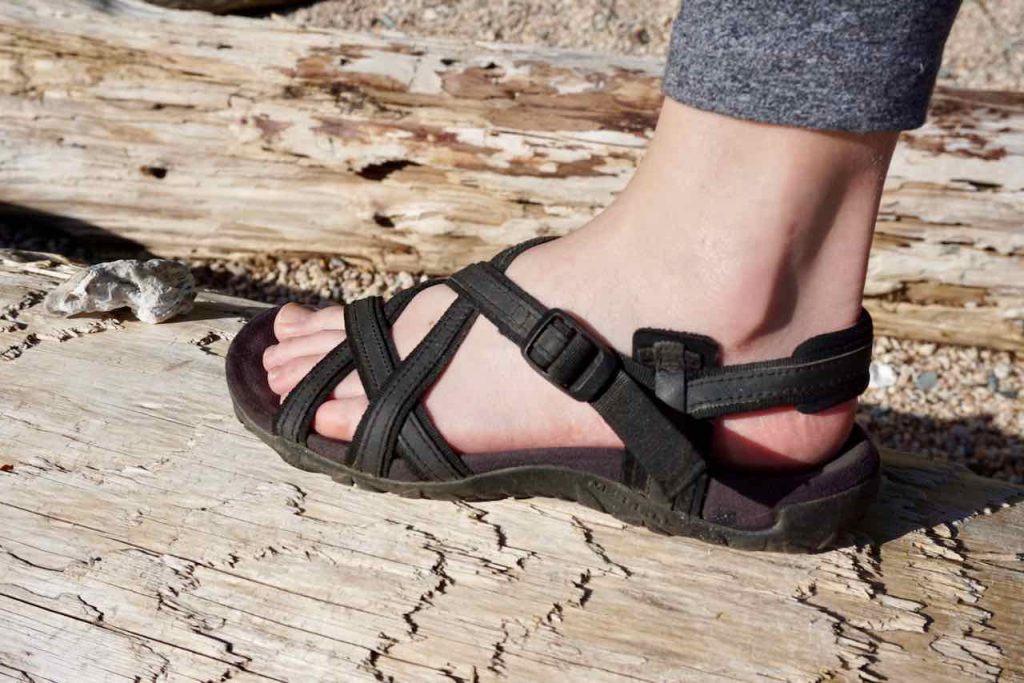 The verdict
The Terran Ari Lattice sandals from Merrell score top marks for comfort, grip and aesthetics. The memory foam footbed is a double-edged sword, as it delivers top-notch cushioning but retains water like a sponge. However, where these sandals really fall down is the cinch. If you don't like a loose sandal, then this may prove frustrating.