The Trango™ 2 from Mountain Hardwear is a durable four-season tent that delivers a slice of basecamp luxury.
Product description
Mountain Hardwear says: "First introduced in 1995, Trango™ tents have become standard issue for mountaineering expeditions year-round. This Trango™ 2 features D-shaped front and rear doors that conveniently tuck away; welded loops for securing the fly; and a bathtub-style floor for better weather protection."
The review
Make no mistake: the Trango™ 2 is heavy, at 439g. It's also pretty chunky, with the packed size coming in at 20cm x 61cm. But that's because it's designed as a basecamp – not a lightweight expedition tent. It offers a comfortable, generous-sized shelter to retreat to at the end of the day. The fact that it's a double wall tent does mitigate the weight problem, as you don't have to carry it all by yourself: it can be divvied up between two or more people. Realistically for me, sharing the load is the only viable option, as it's too heavy for a solo backpacking trip.
As you would expect from a four-season tent, the Trango™ 2 can stand up to the elements. I've exposed it to snow-loading and high winds in the sub-alpine. It excelled on every occasion. This is thanks to various design features, including the double wall, bathtub floor and direct connection points between the tent body, frame and fly. I was concerned it might be too hot for summer camping, but actually, there's sufficient ventilation for year-round use. There's a small ceiling vent and a D-door at each end. These can be partially opened to promote air-flow, with the separate mesh doors keeping the bugs at bay.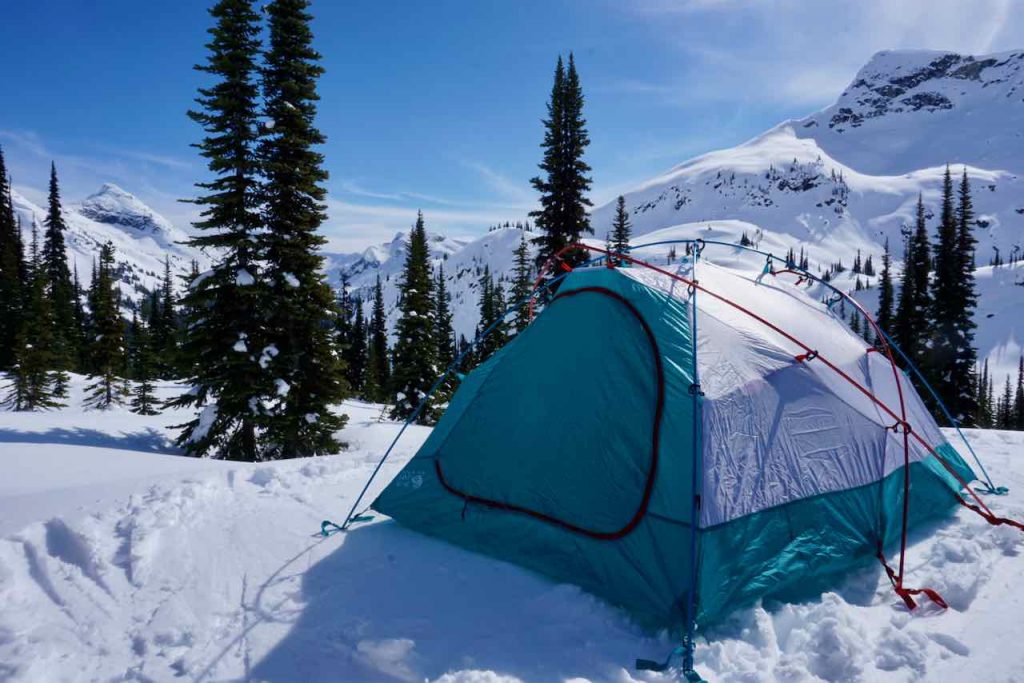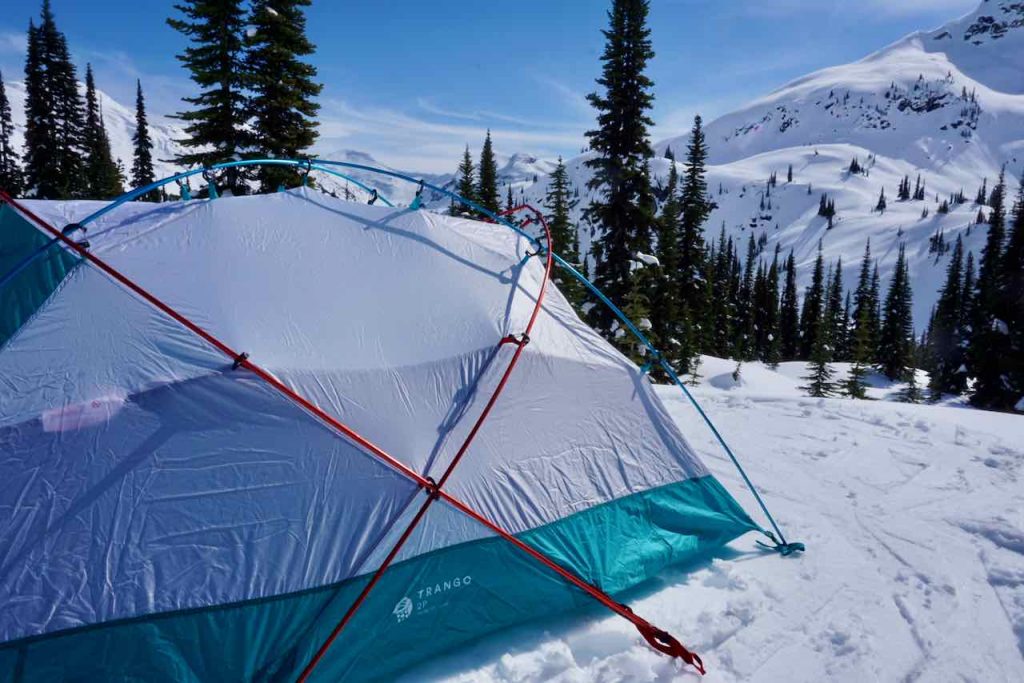 My favourite things about the Trango™ 2 is just how roomy it is. With a footprint of 40 square feet, it comfortably fits two people and all your gear. In fact, it could probably accommodate three smaller-sized humans (although I admit I've not tried). The front vestibule is an ample size, while the smaller back vestibule adds that extra bit of storage space. Inside, it feels like Mountain Hardwear has made a concerted effort to include as many internal mesh pockets as possible. As someone who loves to organise their gear, this is much appreciated. I especially like the ceiling compartments, which are perfect for water bottles, headtorches and books.
The generous footprint makes for a comfortable camp. The front and rear doors, and the double door on the front vestibule, make life that little bit easier. You don't have to clamber over your companion to reach your bag or go for a wee in the night. Personally, I find the inside of the tent quite dark, even with the window in the fly. Sometimes this is a bit disorientating, as I have absolutely no idea whether it's night or day. It's also possible to have the fly on the 'wrong' way round – for example, if you spin it round due to a change in wind direction. If so, the window doesn't align with the canopy vent.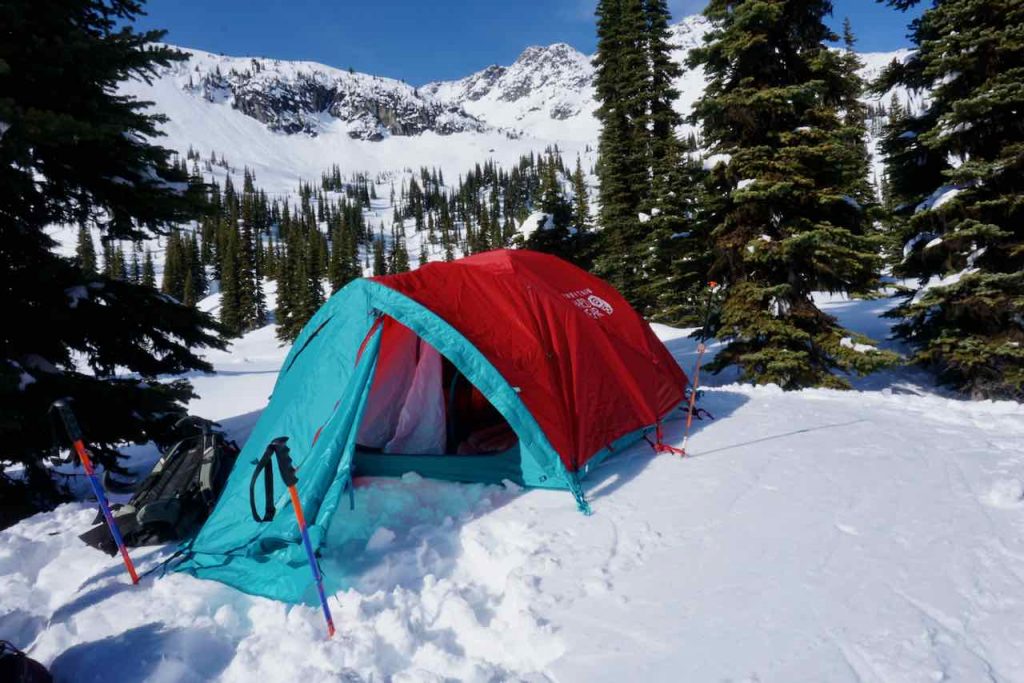 As for making and breaking camp, the Trango™ 2 is fairly user-friendly. At first glance the instructions seem a bit overwhelming. However, I found the design to be quite intuitive – and the five poles are colour-coded, which helps! It has taken me a while to get to grips with the various line tensioners and guy-lines. But as Mountain Hardwear's promo video states, the Trango™ 2 has all the bells and whistles – all of which can take a bit of getting used to.
The other downside? The price. This tent is a big investment at over CAD$1,000.
The verdict
The Trango™ 2 is heavy and bulky, but that's because it's designed as a basecamp. The trade-off is a spacious, comfortable tent that can easily house two adults and a significant amount of gear. It performs well in all weather conditions, including high winds and snow.