If the Saturday morning ferry from Tsawwassen is anything to go by, the joys of cycling around Galiano Island are no secret. There are bikers of all varieties. Some are ultra-streamlined, carrying only a few snacks about their Lycra-clad bodies. A few have small backpacks, evidently having arranged accommodation on the island – no tent required. While others, like me, are heavily laden with panniers. Everything needed for my survival is strapped to my ancient hardtail, ranging from a sleeping bag to a paltry number of knickers.
Cycling on Galiano Island
This is my first stop on a week-long bike tour around the southern Gulf Islands, during which I'll visit Galiano Island, Saturna Island and Cabbage Island.
As the ferry prepares to dock, I eye up the road leading from the terminal. Unusually, it doesn't appear to feature a giant hill. But as I soon discover, there are other obstacles to overcome. Most notably, the array of cafés and shops located in the vicinity. In fact, I only manage to cycle approximately 100m before stopping at the Bowline Café for a coffee and cake. I figure I need the energy.
I finish the last crumbs of my scone and decide I'd better get moving. At 27.5km long and never more than 6km wide, Galiano is long and thin. I'm keen to see as much of it as my legs will bear. I cautiously manoeuvre myself onto my bike. It's no joke having everything piled atop the back wheel, and my trusty steed is almost impossible to control until I'm sat on the saddle. I'm suddenly thankful for my unscheduled pit stop, as the ferry traffic has now passed by, leaving me an almost empty road to wobble along.
I soon encounter my first hill. And the second. And the third. As it turns out, this island is full of hills. But mercifully, most are fairly short. The only time I'm really gasping is during the climb from Montague Harbour to the Hummingbird Pub. This is all the more galling when the free pub bus passes by, on its way to collect revellers from the campground.
But despite the hills – and the absence of a hard shoulder – I can see why this is a cycling hotspot. Those out for the day can jump on the morning ferry from Tsawwassen, work up a sweat during the 55km out and back ride, before returning to the mainland in the evening. For bike tourers like myself, a more leisurely pace can be adopted. There are various coves, beaches and viewpoints to discover. There are walking trails dotted across the island, with Bodega Ridge and Mount Galiano offering spectacular views across the channel.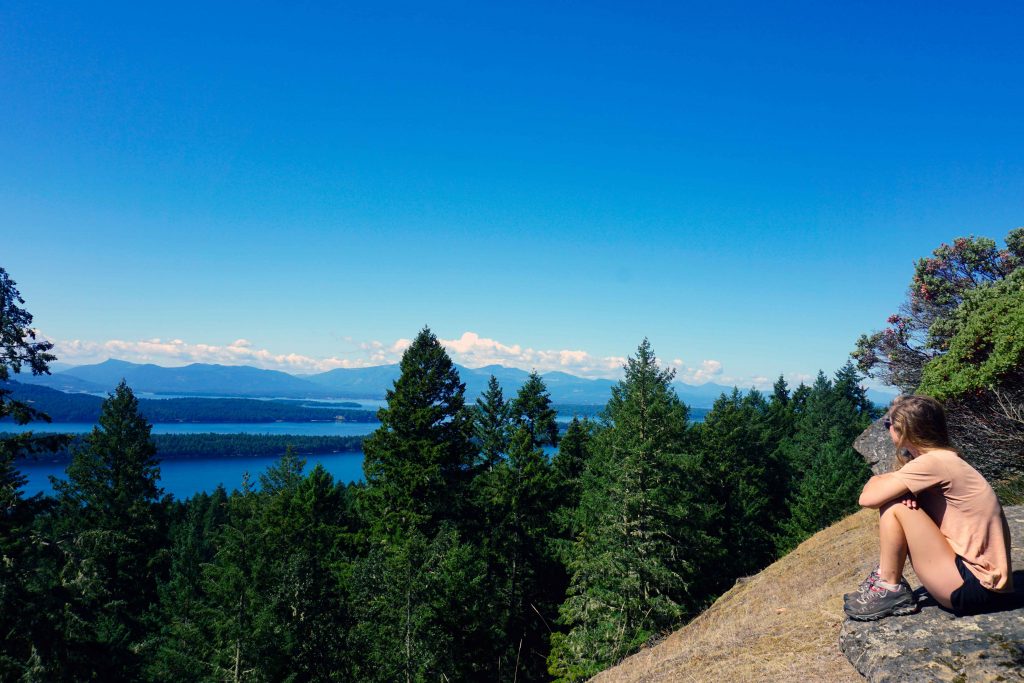 Camping on Galiano Island
After a day of exploration, I needed somewhere to pitch my tent. Galiano has two campsites to choose from, both of which are operated by BC Parks.
Montague Harbour Marine Provincial Park
The first is Montague Harbour Marine Provincial Park, which is just 8.3km from Sturdies Bay. The sheltered harbour offers safe mooring to boaters, while clear waters lap against a white shell beach. Across the lagoon, the Gray Peninsula has a gentle 2km loop hiking trail. More white shell beaches line the shores, giving it the feel of a tropical paradise on a hot summer's day.
There are 28 walk-in/cycle-in sites which can be reserved, along with seven first-come first-serve sites. Campers have access to pit toilets, drinking water and fire rings. With drive-in sites also available, this campground gets busy during the summer, so reservations are highly recommended.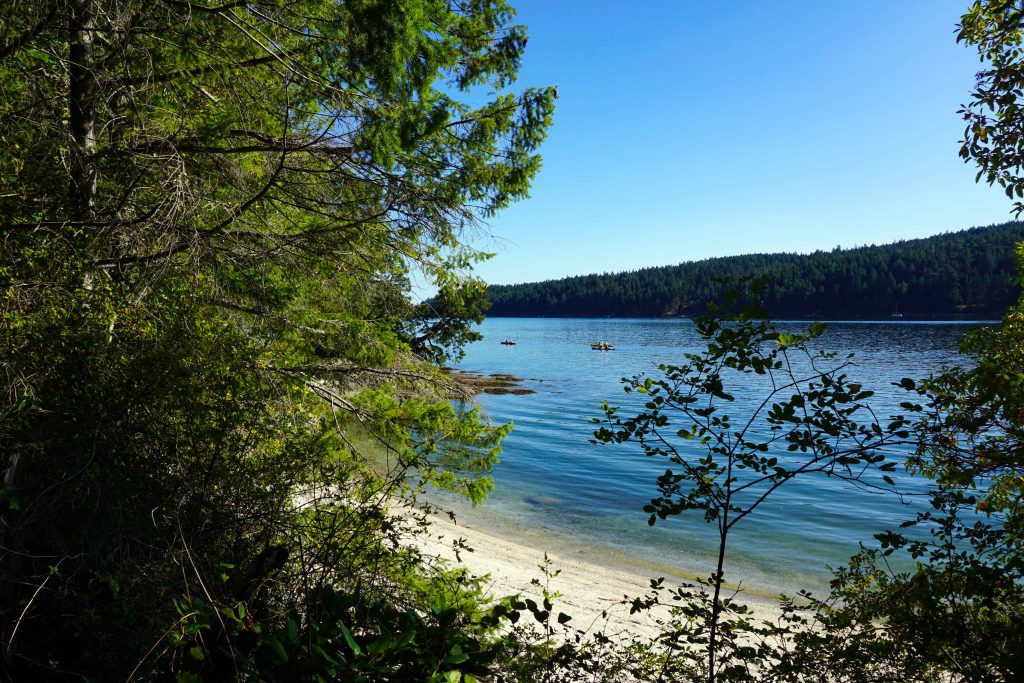 Dionisio Point Provincial Park
The other option is Dionisio Point Provincial Park, which is roughly 25km from Sturdies Bay. The park is, in theory, marine access only. However, it can be reached via the eastern foreshore. It seems many people also make use of the private road that leads directly to the park boundary. This begins at the end of Bodega Beach Road and cuts across a hotly contested parcel of land. The details are complicated, but suffice to say that it's been the focus of a long-running legal battle between the land-owners and the provincial government. Currently, the road remains the property of the land-owners – meaning anyone who uses it without permission is trespassing.
Access issues aside, there are 30 wilderness campsites spread across two campgrounds. Parry Lagoon Campground is closer to the beach and the water pump, while Sandstone Campground features waterfront sites. All are first-come, first-serve and can be paid for in advance through Discover Camping, or in cash upon arrival.
The park has a network of trails that guide you through the rugged beauty of this northerly outcrop. Dionisio Point offers a sweeping panorama of the North Shore Mountains, and the verdant forest contains stands of Douglas-fir, Western hemlock and arbutus. The park also has archaeological sites formerly used by the Penelakut First Nation. It's a serene spot – a place to sit quietly and watch for herons, seals and deer.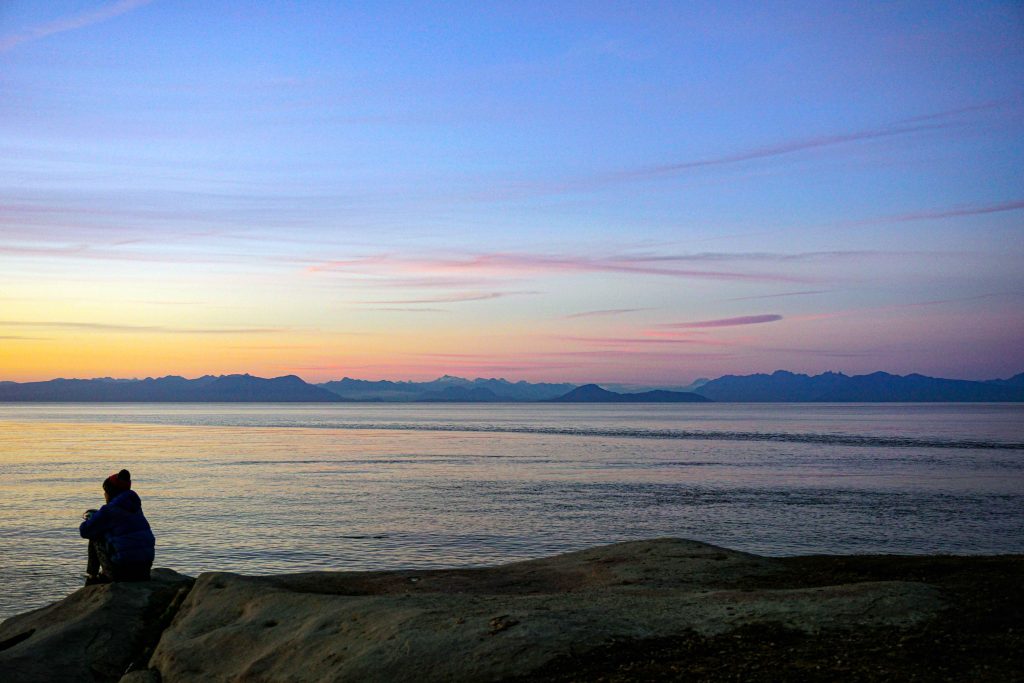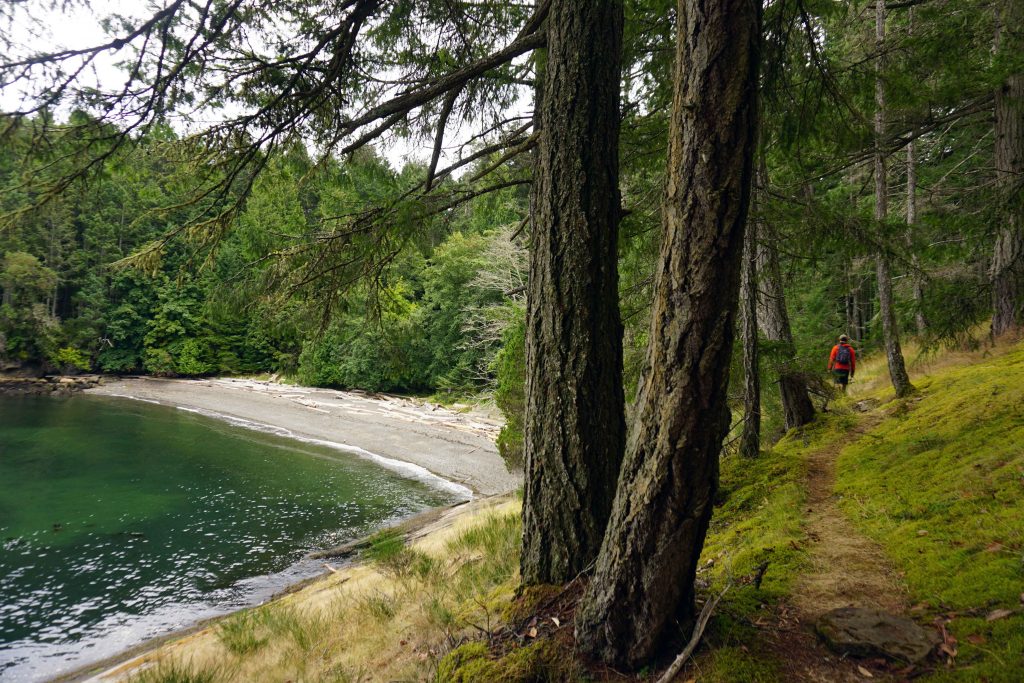 The gem of the Salish Sea
After a few days spent swimming, hiking, fishing and, of course, cycling, it's time to head to my onwards ferry. As I'm puffing my way up the final hill, I find Galiano Island has surprised me. Being so close to Vancouver, I expected it to be overrun and noisy. Sure, there are plenty of tourists here during the holidays. But there are pockets of tranquillity, an artisan atmosphere and unadorned natural beauty. The Galiano Island Chamber of Commerce dubs it the gem of the Salish Sea. That, I decide, is fair enough.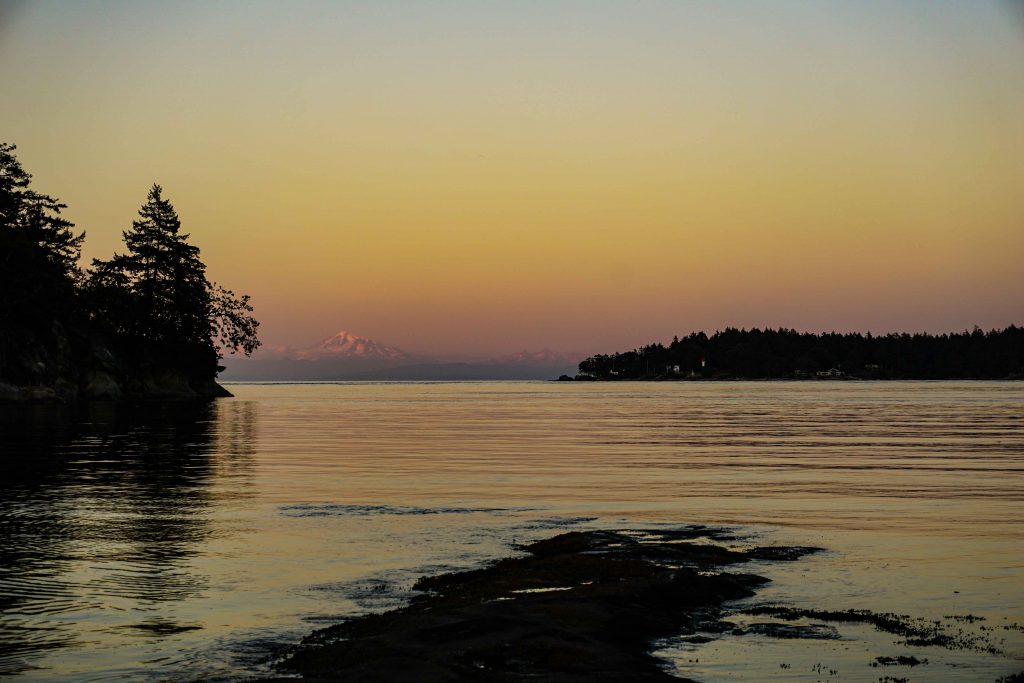 Know before you go
Get to Galiano Island via BC Ferries (Tsawwassen/Swartz Bay to Sturdies Bay).
Grocery stores and other amenities are clustered in and around Sturdies Bay – stock up once you get off the ferry
Hiking opportunities include Mount Galiano and Bodega Ridge – both are beginner friendly and have great views
The ecological reserve is good for trail running – although there aren't any maps, which makes navigating confusing
Other places to visit include the Tapovan Peace Park and Lover's Leap viewpoint
Look out for beach access signs. Popular spots include Pebble Beach and Morning Beach
Interested to know more about the southern Gulf Islands? Read about my time bike touring Saturna Island and my Active Guide to Salt Spring Island.