The Exped DownMat Lite 5 M is a three-season sleeping pad that can be used for both car camping and backcountry camping.
Product description
Exped describes the DownMat Lite 5 M as "light in weight and affordable" with a "super comfortable convergence of features and price". They add that it has "down insulation" and is "surprisingly light and compact when packed".
Exped DownMat Lite 5 M – the review
Weighing in at 682g and with a pack volume of 3.5 litres, this sleeping pad definitely cannot be defined as 'ultralight'. There are certainly smaller products on the market. It is, however, incredibly comfortable – in my personal opinion, at least. It's also mercifully quiet – no crinkling or crisp packet noises here! (Unlike some others I've come across).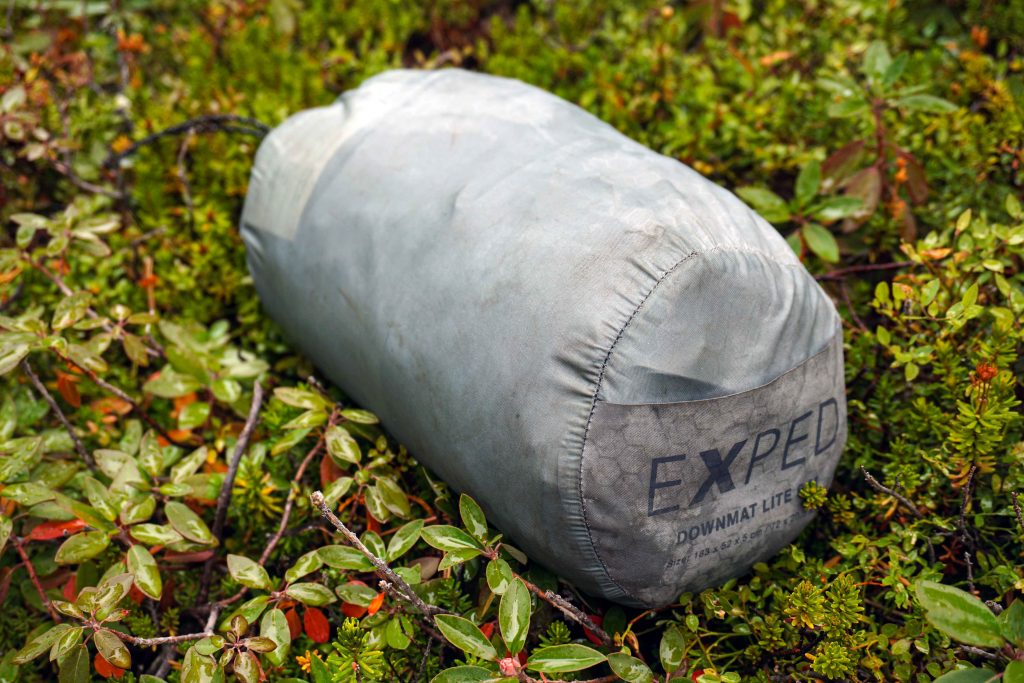 Being a rectangular shape, and measuring 183cm long and 52cm wide, it's a decent size that feels very spacious for one so short as myself (5'2"). The air-filled cells also run vertically, rather than horizontally. This makes it feel as though you're being cocooned, limiting the risk that you'll roll off while you sleep.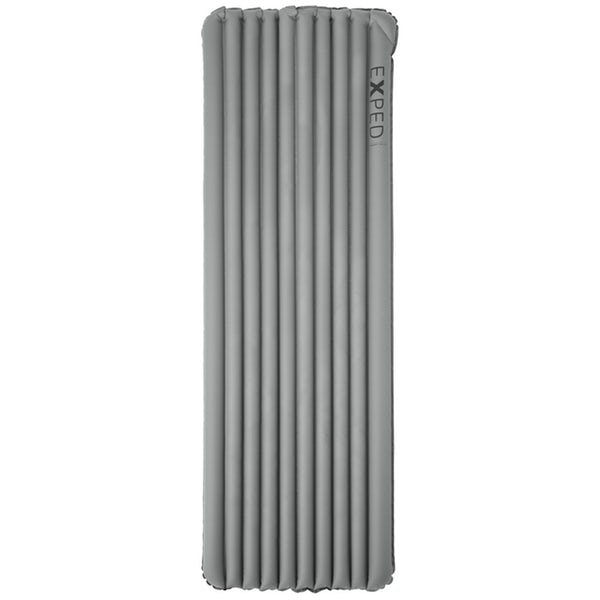 With 5cm thickness, I find the Exped DownMat Lite 5 to be sufficiently elevated from the floor. I've used this on wooden slats, lumpy sand and stony ground. I've always been completely impervious to the terrain underneath me. You inflate the mat manually with a mini-pump (which is included), meaning you can choose how firm to have it, which I think is a bonus.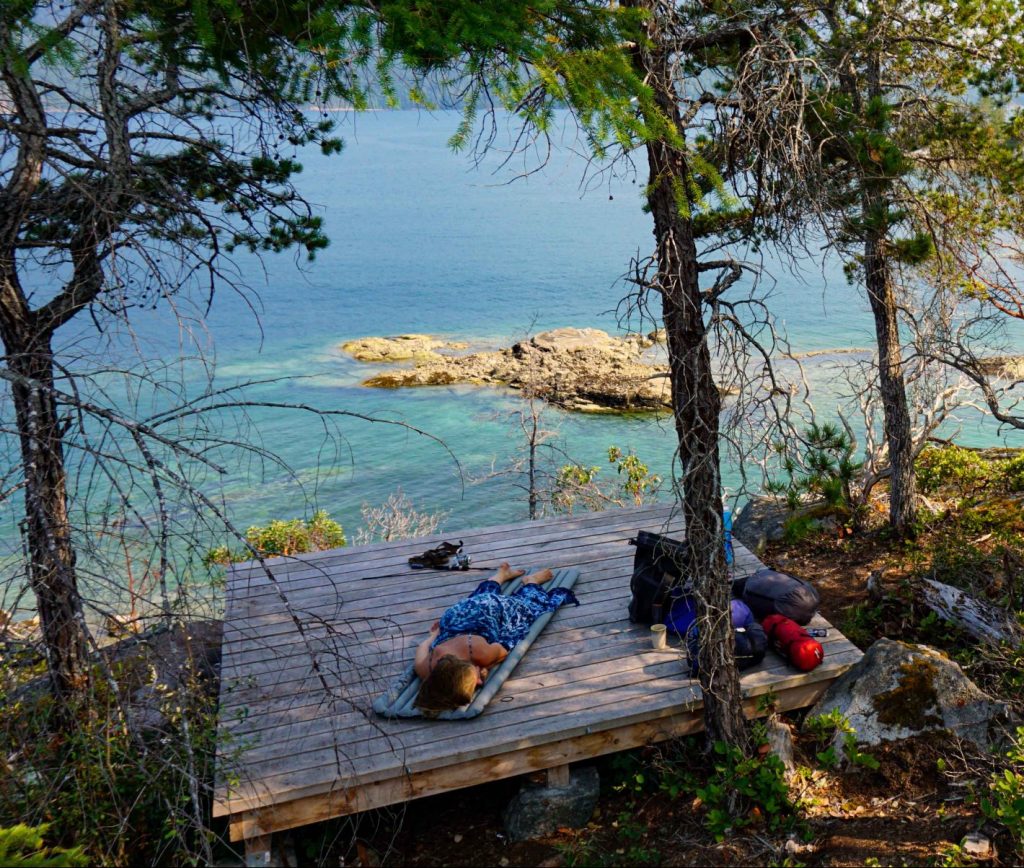 I'm always wary of popping the fabric on an untoward stone, but I've put it through a fair amount of abuse, and so far the 75-denier fabric has proved durable enough. The duck down inside the mat is less robust, meaning you have to inflate it with the pump, as opposed to your mouth. Otherwise, the moisture from your breath can damage its effectiveness.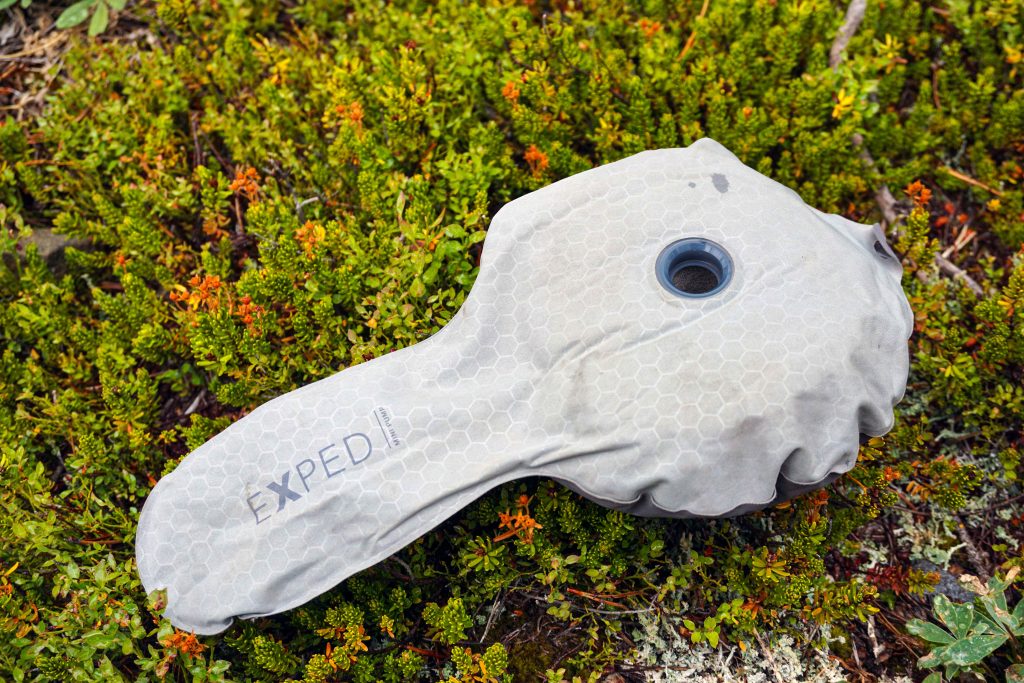 In all honesty, inflating the mat in this way can be trying after a long day, especially when you just want to flop into bed. There is a valve to deflate it, but it doesn't win any points for speed on this front either. Getting it small enough to fit back into the sack requires a degree of patience. Making and breaking camp therefore takes a little longer than it might otherwise.
With 650-fill duck down and an R-value of 3.8, this is a solid three-season sleeping pad. It has a temperature rating of -10°c. However, I've taken it winter camping a couple of times in temperatures hovering at around – 8°c. I could clearly feel the cold seeping up from the snow-covered ground, so it definitely isn't for year-round use.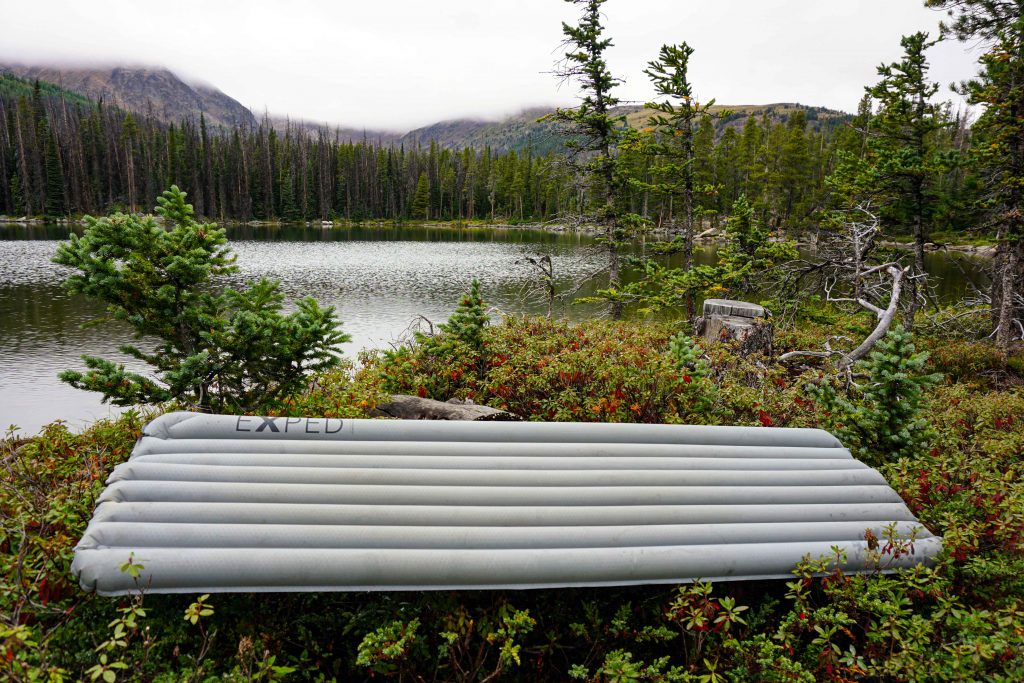 Coming in at $169.95 from MEC, it has a decent price point for its quality and comfort. It's certainly compact enough to take backcountry camping, although it won't please the ultralight brigade. So, if you're a stickler for every gram, you might want to explore some alternative options.
The verdict
The Exped DownMat Lite 5 M is heavier and bulkier than other products available, and inflating/deflating it does require patience. But really, it's so spacious, comfortable and quiet, I think these drawbacks are worth it.