When I was given a new pair of trail running shoes for Christmas, I immediately took them back to the store and switched them for a pair of Wildcat 2.0 GTX shoes by La Sportiva.
I'm not ungrateful! It's just that the original pair were way too big, whereas the Wildcats were a good fit for my feet (which is why I have a pair of La Sportiva hiking boots, too).
Product description
Also, as the product description says: 'The Wildcat 2.0 GTX Women's is a highly stable, neutral trail runner that provides excellent cushioning and a secure fit. The waterproof Gore-Tex® lining keeps your feet dry in wet conditions, and the aggressive outsole and supple midsole combine to ensure comfort and stability on rough trails.'
Living on Vancouver's North Shore, this ticked a lot of boxes for me. My local stomping ground is steep, technical and often slippery. So, I needed shoes that were waterproof, sturdy and had good traction.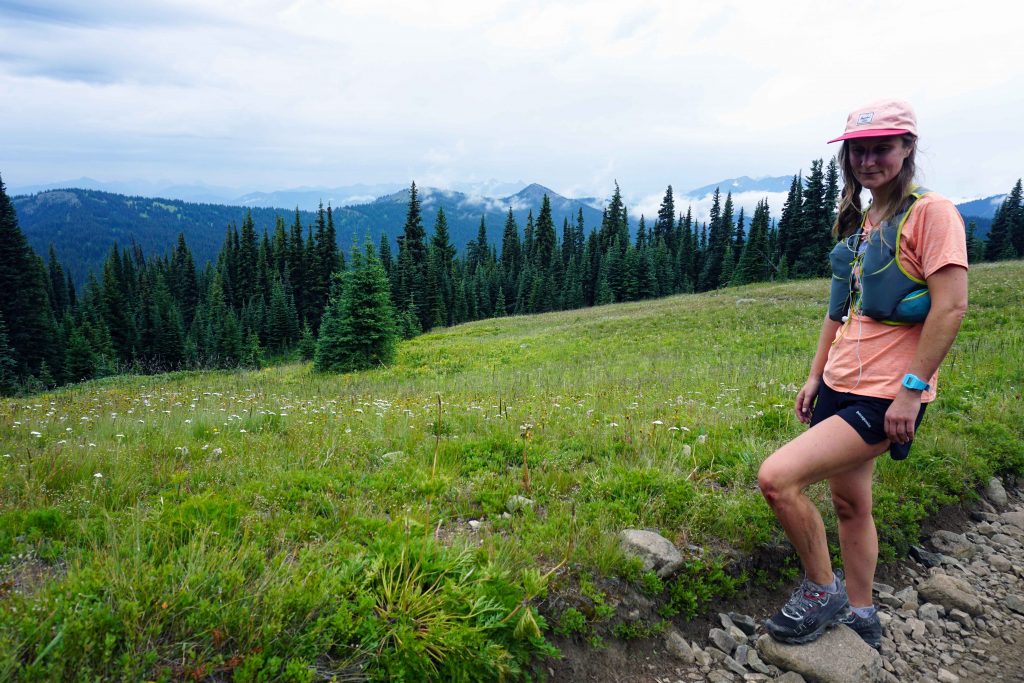 The review: La Sportiva Wildcat 2.0 GTX Trail Running Shoes
I can safely say that the Wildcats deliver on all these points – almost too effectively.
The Gore-Tex technology works well. I regularly cross creeks and splash through puddles but my feet stay dry. The uppers are described as breathable, although I find my feet get sweaty in warmer weather. So it's not ideal as a summer trail running shoe.
The lugs on the sole provide great grip, which is exactly what you need for rough terrain. They're not the lightest trail running shoe out there, coming in at 660g for a pair of size 38s, but they don't feel especially heavy.
La Sportiva have included several features to enhance stability, including nylon shanks, heel stabilisers and resilient outsoles. However, I do find them quite stiff. While they are comfortable enough to wear right out the box, my feet often feel slightly sore after a long trail run. I'm not talking blisters – it's more like they're slightly beat up. This could be due to my petite build, and generally, it's not too much of a downside. I'd rather have solid support than too much flex.
Sometimes I also take these on summer hikes and they always perform well. They have as much grip as a hiking boot and are waterproof. Yet they are much lighter, so you can travel faster when desired.
The verdict
Overall, the La Sportiva Wildcat 2.0 GTX trail running shoes are a sound investment, especially if you're going to be tackling wet, technical trails. If you live in a warmer climate, or will be running on mostly smooth paths, you might prefer something more lightweight with greater flexibility.